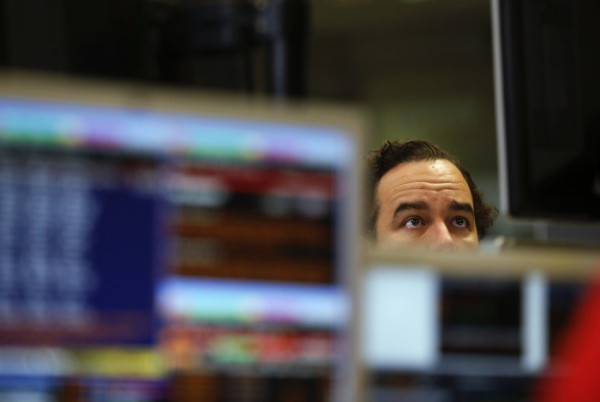 European markets gained in the early minutes of trading, as the single-currency hit a six-week high against the Dollar after improved manufacturing data from China added to hopes of economic recovery in the world's second largest economy.
Europe's FTSEurofirst 300 gained 0.1 percent to 1,120.38 points while Britain's FTSE 100 gained 0.1 percent. Italy's FTSE MIB was up0.4 percent while France's CAC-40 and Germany's DAX were up 0.3 and 0.4 percent. Spain's IBEX gained 0.3 percent.
Asian indices ended mixed earlier, after official and private sector reports from China indicated the country's manufacturing picked up in November.
Japan's Nikkei average ended 0.13 percent higher to 9,458.18 while South Korea's KOSPI was up 0.37 percent to 11940.02. China's Shanghai Composite index fell 1.03 percent to 1959.77. Hong Kong's Hang Seng index dropped 1.25 percent to 21754.87.
Official data from China's National Bureau of Statistics showed the country's manufacturing sector expanded to a seven-month high in November, with the Purchasing Managers Index (PMI) picking up to 50.6. A PMI reading from HSBC also showed improvement, gaining to 50.5 from 49.5 in October.
The data, along with a host of other recent positive indicators, added to hopes the world's second largest economy would recover from its economic slump. China's growth slowed to 7.4 percent in the third quarter but is widely expected to pick up to official target levels in the final quarter of the fiscal year.
However, the improved figures failed to cheer Chinese markets as traders appeared to be more concerned about longer-term prospects of the economy. Analysts from Barclays suggested lacklustre trading in Chinese bourses indicated concerns over the performance of the economy in the next year, reported the Wall Street Journal.
Japanese traders were upbeat over Yen's extended weakness on hopes of monetary easing measures post elections on 16 December. The index crossed the critical psychological mark of 9,500 briefly, after which the momentum eased on concerns of the market overheating.
Manufacturing and exports data from South Korea also showed improvement. PMI increased to 48.2 in November from 47.4 in the previous month while shipments expanded 3.9 percent year-on-year.
Major Movers in Asia
Construction-related stocks gained in Tokyo. Shares of Shimizu Corp gained 4.03 percent while those of Chiyoda and Taisei Corp were up 4.81 and 4.91 percent. Technology firms were up on the Yen's weak run against the Dollar. Camera-maker Canon gained 2.71 percent, while Ricoh rose 1.70 percent.
Electronic major Sharp remained little changed, following weekend reports the firm plans to sell some of its television manufacturing plants to Taiwan-based Hon Hai Precision Company and that it is closing a solar-cell partnership with Tokyo Electron.
South Korean tech and automobiles ended higher. Samsung Electronics gained 1.71 percent. Hyundai and Kia Motors were up 1.33 and 1.13 percent.
Beverages firms fell in China. Anhui Golden Seed Winery fell 10.02 percent. Shares of Sichuan Tuopai Shede Wine and Shanxi Xinghuacun Fen Wine Factory were down 10.01 and 10 percent.