European Markets Outside Italy Trade Higher After Federal Reserve Taper Decision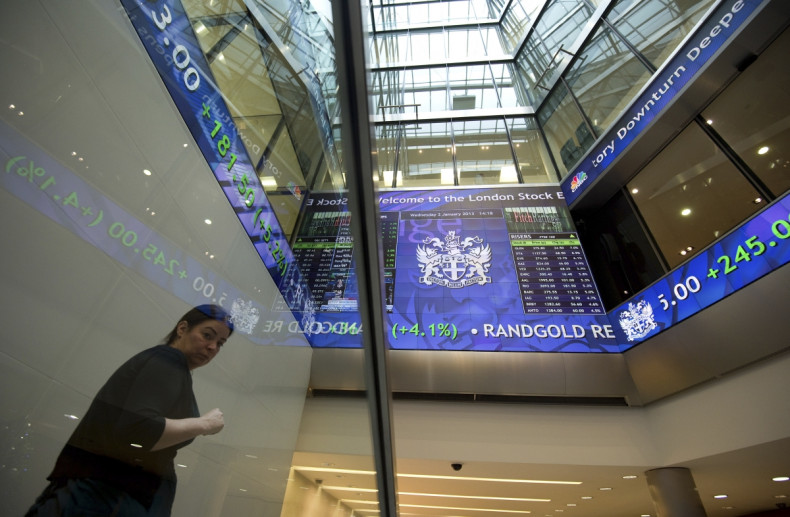 European markets outside France and Spain opened higher, and markets outside Italy traded higher thereafter, as investors digested the US Federal Reserve's plans to unwind its monetary stimulus in stages.
The Stoxx Europe 600 index opened 0.3% higher to 320.32.
Britain's FTSE 100 opened 0.1% higher.
France's CAC 40 opened flat.
Germany's DAX 30 opened 0.4% higher.
Spain's IBEX 35 was trading 0.30% higher after opening higher.
Italy's FTSE MIB was trading 0.01% lower after opening flat.
The Fed on 18 December announced it would trim its massive monthly bond buying stimulus, rolled out over a year ago to counter the impact of the global financial crisis and boost the American economy.
The world's most powerful central bank said it would scale back its $85b-a-month asset buying programme by $10bn per month starting January 2014.
The Federal Open Market Committee (FOMC), the Fed's governing body, cited strong job growth in the US as the reason behind its decision.
The Fed also sought to calm the markets by saying its key interest rate would remain near zero "well past the time" the American unemployment rate drops below 6.5%.
Market participants in the UK will be tracking final third-quarter GDP numbers due out at 09:30GMT.
In Italy, the government will hold a confidence vote on its 2014 budget at 11:00GMT.
The Eurozone's statistics office will put out December's preliminary consumer confidence data at 15:00GMT.
Meanwhile, the US will release its final third-quarter growth data at 13:30GMT.
In other news, an index measuring consumer confidence in the UK declined for the third consecutive month in December.
The GfK NOP consumer confidence index declined by 1 point to -13 in December, the third consecutive monthly decrease. Economists had expected an index reading of -11.
In Asia
Australia's S&P/ASX finished 1.21% higher on 20 December. South Korea's Kospi finished 0.39% higher while the Japanese Nikkei finished 0.07% higher
The Shanghai Composite finished 2.02% lower.
Markets outside China traded higher as investors digested the Fed's stimulus taper decision.
In China, fears of a liquidity crunch weighed down on stocks, with the benchmark index finishing at a four-month low.
Chinese money market rates rose for a third straight session on 20 December, with the benchmark seven-day bond repurchase rate hitting a near six-month high.
Rates increased even after the People's Bank of China's took emergency steps on 19 December, injecting liquidity into selected banks in order to ease concerns about a cash squeeze.
Elsewhere, the Bank of Japan left its ultra-easy monetary policy unchanged and said that the world's third-largest "economy is recovering moderately."
On Wall Street
On Wall Street, most indices ended lower on 19 December as market players digested mixed economic data.
The Dow finished 11.11 points, or about 0.1%, higher at 16,179.08, a record finish for the benchmark index.
The S&P 500 ended 1.05 points, or about 0.1%, lower at 1,809.60.
The Nasdaq closed 11.93 points, or 0.3%, lower at 4,058.13.
Fed data showed that factory activity growth in the US mid-Atlantic region inched up in December. The Philadelphia Fed said its business activity index hovered at 7.0 points in December from 6.5 in the preceding month.
Meanwhile, a gauge of future economic activity inched up in November, suggesting the US recovery was gaining momentum. The Conference Board said its Leading Economic Index rose 0.8% to 98.3 in November, beating expectations.
Data also showed that US home resales dropped to their lowest level in about a year in November. The National Association of Realtors (NAR) said sales of previously owned homes dropped 4.3% to an annual rate of 4.90 million units.