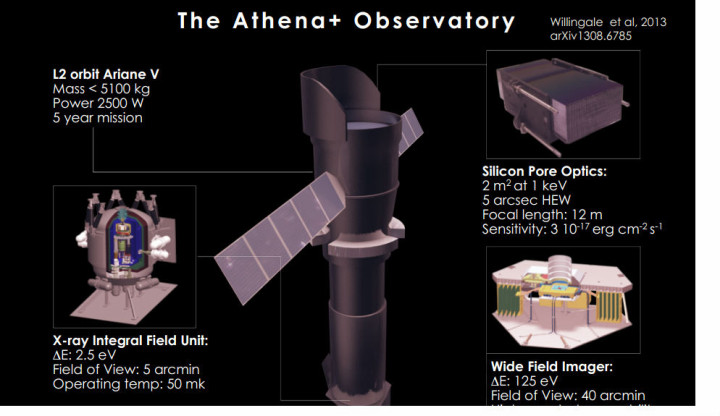 The European Space Agency (ESA) will soon be working on building an extremely big next generation x-ray satellite space telescope called Athena, to be used extensively in the study of large black holes.
Athena will be launched as a standalone satellite in 2028 and the entire system, which weighs around 5 tonnes, would cost more than one billion euros.
According to a BBC report, the sensitivity and surveyance capabilities of Athena would surpass most modern day space telescopes.
Athena's sensitivity capability is said to be a hundred times better than the x-ray telescopes installed at Nasa's Chandra X-Ray Observatory and the European Space Agency's very own XMM-Newton.
Recently, Nasa's Chandra Mission and ESA's XMM Newton had detected an unusual x-ray emission, which were 'supposedly' emanated from around 70 galaxy clusters. However, scientists could not find the origin of these x-ray emissions.
With the launch of Athena, it would be possible to detect the origin of various unknown space phenomena with x-ray emissions being predominant.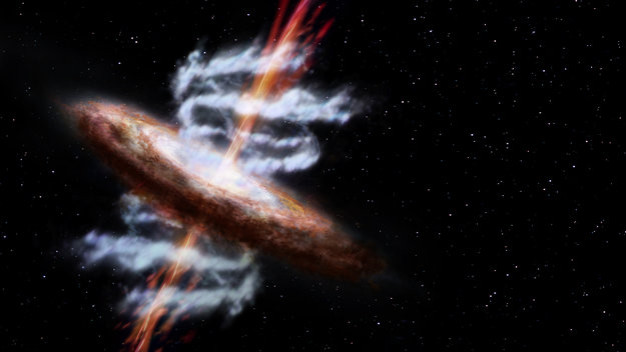 Athena's primary goal will be to let ESA scientists study and explore black holes that are thought to occupy the centre-most position across galaxies, and to aid in the study of processes concerning the origin of galaxies and galactic clusters.
ESA states that Athena will be incorporated with the agency's specially developed Silicon Pore Optics technology, which combines large view area, high angular resolution and large view field, while viewing celestial objects.
Various large and high sensitivity mirrors are also expected to be embedded in the telescope.
"Athena will be a state-of-the-art observatory that will provide a significant leap forward in scientific capabilities compared with previous X-ray missions, and will address fundamental open questions in astrophysics," said Alvaro Giménez, ESA's Director of Science and Robotic Exploration.
ESA is still in the process of finalising various aspects of Athena such as the build materials and technological features. The agency is expected to present a final budget regarding the design of its large space observatory by 2019.
Another issue that ESA would most likely face is the launching of Athena into orbit. Considering the satellite's extremely bulky build, European rocket Ariane 5, which is capable of carrying payloads weighing more than 10 metric tonnes, would be an ideal candidate.
However, as Athena is expected to launch only in 2028, we can expect new jumbo rockets with better carrying capacity than Ariane 5.