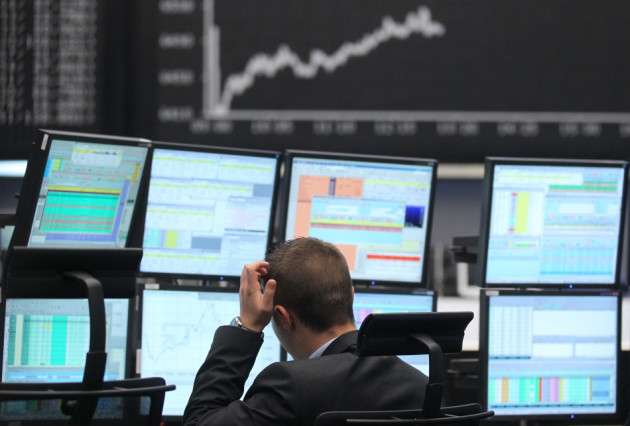 European shares gained in opening minutes of trading on speculation that the US lawmakers will soon reach an agreement that could avert the impending 'fiscal cliff'.
Europe's FTSE Eurofirst 300 advanced 0.3 percent to 1112.01 points while Britain's FTSE 100 was up 0.4 percent in early trading. Germany's DAX gained 0.5 percent while France's CAC-40 rose 0.6 percent. Italy's FTSE MIB and Spain's IBEX rose 0.9 percent and 0.7 percent respectively.
Asian markets had closed higher on similar optimism after lawmakers expressed confidence that a solution to the proposed tax hikes and spending cuts set to come into effect early next year.
Japan's Nikkei gained 0.99 percent or 92.53 points to 9400.88. South Korea's KOSPI was up 1.15 percent or 22.07 points to 1934.85. China's Shanghai Composite Index slipped 0.51 percent or 10.04 points to 1963.49 while Hong Kong's Hang Seng gained 0.99 percent or 213.91 points to 21,922.89.
Concerns on the world's largest economy had made a comeback to impact global markets after the Greek bailout eased fears on the eurozone. Asian stocks had dropped yesterday after Senate Majority Leader Harry Reid said that the negotiations to avoid the 'fiscal cliff' made little headway.
But traders turned positive after President Obama himself said that he was hoping to strike a deal with the Republican leaders before Christmas. US House Speaker further boosted sentiments after he said that he was "optimistic" that the lawmakers will reach a consensus to avoid a crisis.
The optimism remained despite weak economic indicators from the world's largest economy. Official data showed that new single-family home sales dropped in the month of October while the government revised September sales figures downwards.
A report from the US Federal Reserve said that US economy moved at a "measured" rate in the recent weeks while hiring stayed modest. The unemployment rate in the country stood at 7.9 percent in October. The November data is set to be released in the coming week.
A key index of business sentiments in South Korea showed that manufacturers' confidence dropped to a three year low ahead of the country's presidential election next month, as the strength of Won increased concerns on exports.
Chinese markets picked up early in the day from the recent slump as recent indicators pointed to growth pick-up in the world's second largest economy. But investors remained discouraged by the lack of concrete measures from the new regime.
Major Movers in Asia
Metal firms gained in Tokyo. Shares of Nishin Steel Holdings gained 4.48 percent while those of Kobe Steel were up 4.17 percent. Sumitomo Metal Mining Company gained 3.83 percent.
Japanese automobile firms gained. Toyota was up 1.15 percent while Nissan and Honda rose 2.46 and 2.02 percent respectively.
Industrial stock Chungho Comnet and pharmaceutical major Handok Pharmaceuticals were the major gainers in Seoul, up 14.85 and 14.70 percent respectively.
Realtors gained in Hong Kong. Shares of China Resources Land were up 2.18 percent while those of New World Development and Wharf Holdings rose 1.99 and 1.83 percent.
Industrial stocks dropped the most in China. Shares of Shanghai Lengguang Industrial Company dropped 9.96 percent while those of Anhui Xinke New Materials Company were down 9.91 percent.