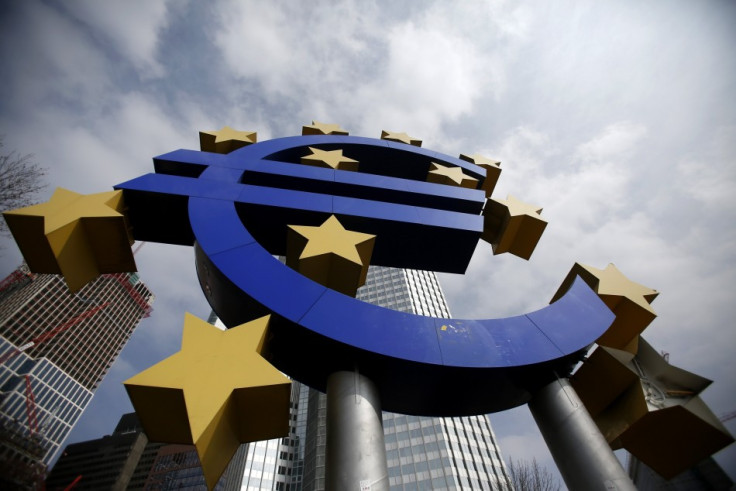 Economic sentiment in the eurozone has fallen for the second straight month in April making a strong case for an interest rate cut by the European Central Bank.
The European Commission said that a gauge of economic morale in the eurozone declined to 88.6 in April from the revised reading of 90.1 in March. Economists polled by Reuters expected a reading of 89.3.
Economic sentiment has also declined in euro zone's three largest economies, Germany, France and Italy.
A separate measure of business climate in the 17 countries using the euro declined to -0.93 in April from -0.75 in March. Economists expected a reading of -0.89. Sentiment in the industrial sector declined to -13.8 in April from -12.3 in March, while the services sentiment index fell to -11.1 from -7.0.
The Commission noted that businesses experienced a sharp fall in order books, suggesting weak demand for goods that hurt prospects for the eurozone's economy in coming months.
However, the Commission's measure of consumer confidence rose to -22.3 from -23.5. An index of consumer inflation expectations declined to 15.8 from 18.8 in March, while a gauge of producer price expectations fell to -3.6 in April from -1.4 in March.
The latest data indicate continued hurdles for the crisis-hit eurozone on its path to recovery after an optimistic start to 2013.
The fall in economic sentiment came after the bailout of Cyprus that renewed debt-crisis concerns. Businesses are now finding it difficult to borrow due to worsening credit conditions in recent months.
Most economists currently expect that the European Central Bank to cut interest rates to lower the cost of borrowing and help improve sentiment.
Separate polls from Dow Jones Newswires and Reuters showed that economists expect on average a 25-basis point cut in interest rates to 0.5%.