Eurozone industrial production disappoints as manufacturing slump takes toll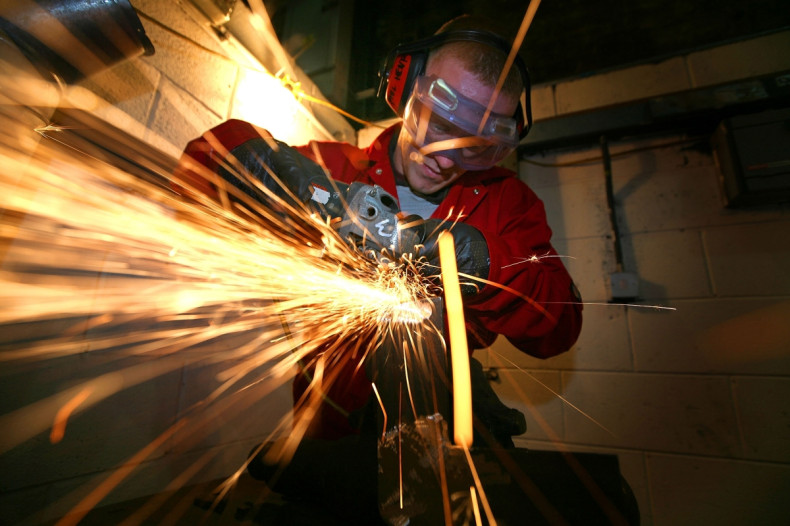 Industrial production in the Eurozone fell by 0.3% in September from August. Figures published by the European Union's (EU) data office Eurostat showed that the EU countries experienced a slowdown probably linked to a global manufacturing slump.
Some analysts have said that the dip might have something to do with the unfortunate timing of summer holidays in some of the 19 Eurozone countries. Production only edged up 0.1% in the third quarter, compared to the same period in 2014.
"It is evident that Eurozone manufacturers are finding life pretty challenging at the moment," chief UK and Eurozone economist at IHS Global Insight Howard Archer said. "Foreign orders are being hampered by mediocre global growth, most notably the slowdown in China and emerging markets."
The 0.1% quarter-on-quarter growth in the three months to September is also disappointing considering the trend earlier in the year. This means that industrial production barely helped with GDP growth in the area.
"Nevertheless, we expect data out on Friday to show that Eurozone GDP growth was stable at 0.4% quarter-on-quarter in the third quarter," Archer said.
The gloom about the global economy has meant many industrial firms are also hit by increased business caution and lower than expected foreign orders.
European Central Bank President Mario Draghi faced MEPs on Thursday (12 November) to talk about the Eurozone's economic situation. His rather cautious comments about inflation especially caused the Euro to trade weaker against the US Dollar and the Pound Sterling.
"Downside risks stemming from global growth and trade are clearly visible," Draghi warned. "Moreover, inflation dynamics have somewhat weakened, mainly due to lower oil prices and the delayed effects of the stronger euro exchange rate seen earlier in the year."
"In addition, price pressures – such as from producer prices – remain very subdued. Signs of a sustained turnaround in core inflation have somewhat weakened," he said.