Draghi hints at hike in QE programme as ECB keeps interest rates at record low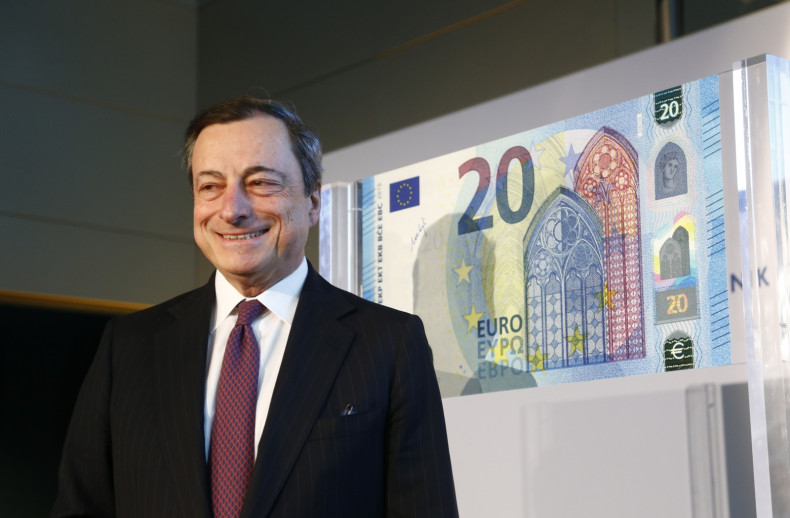 European Central Bank president Mario Draghi has hinted at the possibility of a hike in the Eurozone quantitative easing programme in December. At a press conference on Thursday (22 October), the central banker explained that the ECB would continue to purchase £60bn ($92bn) a month in assets as part of its QE programme, but that amount might increase.
"The asset-purchase plans are proceeding smoothly and continue to have a favourable impact," Draghi said at a press conference on the island of Malta. "The degree of monetary policy accommodation will need to be re-examined at our December meeting."
By September 2016, the QE programme will be hiked as part of the plan to encourage inflation to reach the target rate of 2%. However, the 0.1% negative inflation rate in September fuelled speculation that the asset purchasing programme is set to be expanded before then.
Meanwhile, Eurozone consumer confidence fell to a nine-month low in October, in the second consecutive month. The disappointing overall Eurozone numbers over the last months have caused the ECB to keep interest rates low.
"The ECB today appeared to creep a little closer to turning words into actions," Don Smith, deputy chief investment officer at Brown Shipley commented. "Draghi highlighted the ECB's exploration of additional options to provide stimulus to the Eurozone economy but significantly, he also swung a spotlight onto the December meeting."
"Draghi indicated that the new macro-economic projections available then would enable the committee to undertake a (presumably more fundamental) review of its policy stance. Viewed in the context of a very dovish press conference, this appeared to be a hint that the ECB could decide on additional stimulus before the year end."