Eurozone Services Sector Contracts Further in February - Markit PMI
Euro area services index declines to 47.9 in February from 48.6 in January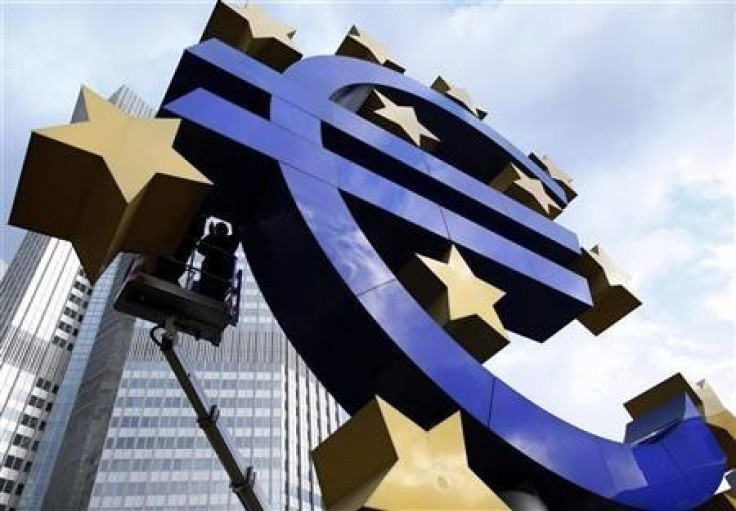 Eurozone services sector continued to deteriorate in February with countries such as France, Italy and Spain recording weak services output for the month, despite an expansion in the German services industry.
London-based Markit Economics' index based on a survey of purchasing managers in the euro-area services industry declined to 47.9 in February from 48.6 in January. The index reading was above an initial estimate of 47.3 published on 21 February.
It has been for the 13<sup>th straight month that the index is showing a reading below 50 that indicates contraction in the sector.
The region recorded a 0.6 percent decline in economic output in the fourth quarter of 2012, the worst performance in almost four years. The 17-nation area's gross domestic product is expected to contract further in the first quarter of 2013, before recording a marginal growth in the second quarter.
"The dip in the Eurozone PMI compared to January is a disappointment, but the region still looks set to see a much smaller drop in GDP in the first quarter compared to the 0.6% decline seen in the final quarter of last year, with the PMI so far consistent with a 0.2% GDP decline," Chris Williamson, chief economist at Markit, said in a statement.
The future of the area "seems to largely depend on whether Germany can continue to expand and offset the weakness in France, Italy and Spain, which seems a tall order," Williamson added.
According to the Markit data, France's services activity index showed a reading of 43.7, compared to a reading of 43.6 in January. Italy's service sector contracted at a substantial rate in the month, falling to a reading of 43.6 from 43.9 in January, while an index gauging Spain's services sector remained below the 50 mark.
On the other hand, services sector expanded in Germany, with the services business activity index showing a reading of 54.7, down from 55.7 in January.
An index combining euro-area services and manufacturing output fell to 47.9 from 48.6 in January as against Markit's earlier-released index of manufacturing output for the area which stood at 47.9.
Further, the jobless rate in the 17-nation euro area rose to a record in January, climbing to 11.9 percent, according to official data. Nevertheless, economic confidence in the area rose more than economists' forecast in February, according to the European Union.
© Copyright IBTimes 2023. All rights reserved.