Phil Jagielka has made it clear that he will not be following David Moyes to Manchester United as he plans on retaining his position as Everton captain under the new manager.
The 30 year old, who was raised in Manchester, was linked with a possible summer move to United as it is expected that Moyes will look to make a number of changes to the squad that he inherits from Sir Alex Ferguson at Old Trafford.
While Rio Ferdinand has signed a contract extension, the former England defender is coming towards the latter stage of his career and there may be a need for Manchester United to begin looking for a suitable replacement.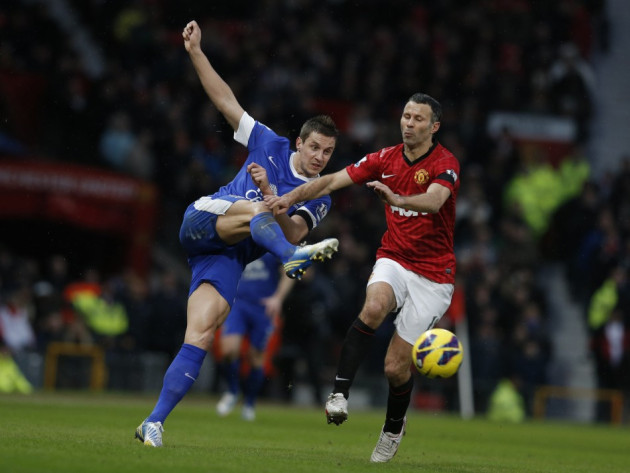 However, it will certainly not be Jagielka, who made it clear that he wants to remain at Goodison Park, telling the Daily Mail: "I definitely see my future at Everton.
"I was made captain for next season when David Moyes was in charge. We will have to wait and see what happens with the new manager, but hopefully he will keep me in that role, because it is something that I am looking forward to doing.
"I am not really thinking about things too much until we report back in July and hopefully by then we will have a manager sorted and we will see where it takes us from there.
"There will be no problem putting it to the back of my mind, though, because we all knew the situation. It wasn't sprung on us. We had a couple of games to deal with it towards the end of the season when we knew the manager was leaving.
"I thought, as a team and as a club, we sorted it really well and gave the manager a great send off. We got over it in the course of those few weeks, and I am away with England now. So I will look forward to these two games and then getting some rest."
Jagielka is preparing with England for the upcoming friendly with the Republic of Ireland and is keen to make a positive impression after the retirement of Ferdinand and John Terry from international duty.
Despite the veteran pair no longer being available to Roy Hodgson, Jagielka knows it will be no easy task to hold down a regular place in the centre of defence with so many good young defenders pushing for regular action.
"I suppose it is the start of a new era, and a bit like the changing of the guard," added the former Sheffield United defender. "Rio and JT haven't played for England for a while now, so you could argue that the new era started months ago.
"There are probably 25 or 26 players the manager can choose from, if everyone is fit, and I am sure he is pretty happy with that. There is a good blend between youth and experience, so it will be nice for us to have the start of a great new era and hopefully we can progress as a team."