Roberto Martinez's three-year reign at Everton was brought to an unhappy conclusion on Thursday (12 May), with the affable yet stubborn Spaniard paying the price for a wretched run of form that has seen the club win only one of their last 10 matches. Although many anticipated that he would be permitted to see out the season, another painfully inept defensive performance during an emphatic 3-0 defeat to Premier League survival specialists Sunderland at the Stadium of Light proved to be the final insult.
Such a sacking felt inevitable after Martinez appeared to lose the faith of supporters and players alike. Nevertheless, it comes as a sizeable blow to the career of a young manager who was lauded after winning the FA Cup with relegated Wigan Athletic in 2013 and initially proved the perfect contrast to David Moyes by guiding Everton to a fifth-place finish during his first season at Goodison Park and advocating a new breed of aesthetically-pleasing football.
So just when did things begin to unravel so badly? IBTimes UK enlisted the help of Lyndon Lloyd, editor at popular long-running independent Everton website ToffeeWeb, to find out...
"There had been a feeling going back to January when Everton lost yet another game from a winning position and were eliminated from the Capital One Cup semi-final that Martinez's methods weren't working and were unlikely to ever succeed at Everton," Lloyd said.
"There was an alarming mid-season slump last season that was repeated this term and on neither occasion did Martinez seem able to get to grips with the problems, which appear to have been deep-rooted in his philosophy and rigid formation."
At the time of his departure, Martinez still had three years remaining on a lucrative long-term contract extension signed during the summer of 2014 after that impressive first campaign on Merseyside. It did not take long for performances to regress, however, with Lloyd stressing that Everton's current malaise stems back to last year, when they finished a disappointing 11th despite the permanent arrival of club-record signing Romelu Lukaku.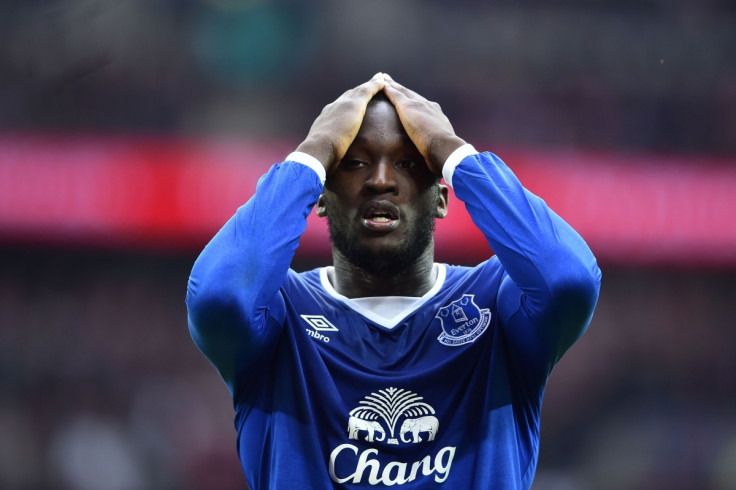 "The main reasons for the underachievement as a whole probably stem from the lack of focus on solidity at the back and a stubborn mentality to see out matches when the team was ahead," he added. "Over the past two seasons Martinez's tactics, formations, substitution policy and the fitness of his players have all come into question and, ultimately, undermined his position.
"The players must bear a sizeable portion of the blame. Perhaps in the knowledge that the Premier League campaign was a bust, they appear to have switched off since the FA Cup quarter-final win over Chelsea in March. Everything must come back to the manager, however. It's he who set the tone, the strategy, the tactics and was ultimately responsible for the suspect mentality that's blighted the squad for most of the season."
Always likely to prove key to the manger's long-term future was Farhad Moshiri, an Iranian billionaire who finally ended chairman Bill Kenwright's long search for investment by snapping up a 49.9% stake in Everton back in February. That deal seemed certain to help further overhaul the club's long-standing reputation for frugality, although surely it was only a matter of time before he looked to appoint his own man to the job?
"When Farhad Moshiri first arrived, I think the feeling was that the financial muscle he would bring could invigorate the club and that Martinez could be part of that if he could demonstrate progress again over the remainder of the season and secure a place in Europe or land a trophy. Sadly, things went in the other direction."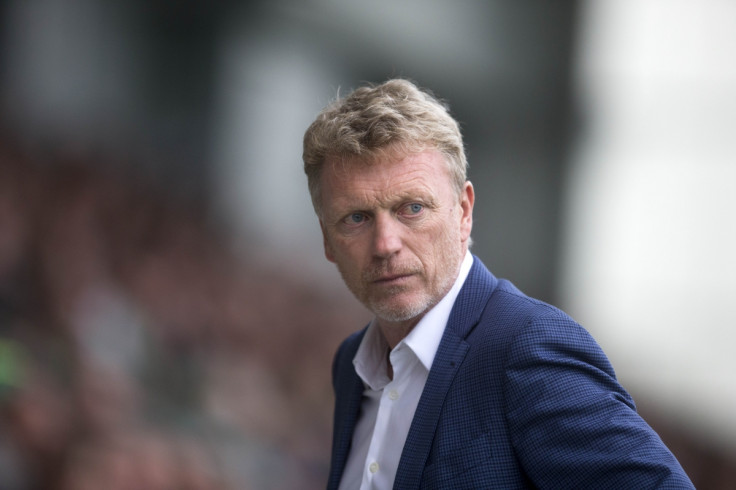 As the immediate focus shifts to Martinez's successor, Lloyd describes current bookies favourite and former Ajax stalwart Frank de Boer as "hugely attractive on paper" but expresses concerns over his lack of managerial experience in any European league with a traditionally greater reputation than that of the Eredivisie. Fresh reports today have suggested that Ronald Koeman has now emerged as the chief target and that Moshiri will attempt to lure him away from Southampton with the promise of a bumper £100m transfer kitty and a chance to reshape the playing squad as he sees fit.
"In terms of those floated in the media, Koeman would seem to be the safest option in terms of a manager with excellent pedigree and proven experience managing in England who could get the club back into the mix for the top four. That's if he could be tempted away from Southampton this summer."
But what of a potential return for Moyes? The Scot, who lasted just 10 months as the heir to compatriot Sir Alex Ferguson's throne at Old Trafford, is currently unemployed after being sacked by La Liga outfit Real Sociedad in November and has been mentioned as a possible successor to Ronny Deila at Celtic.
"As tempting as it can be to reach out to someone familiar who could no doubt provide the club with stability again, taking Moyes back would be a retrograde step and one that would always feel limited in what he could achieve," Lloyd said. "They say you should never go back and I think this certainly applies here — Everton need to move forward to bigger and better things."