Michael Ball wants to see his former club Everton raid Manchester City for their seemingly out-of-favour forward Sergio Aguero. The former left-back, who also enjoyed a two-year spell as a player for City, thinks the Toffees should be targeting players like Aguero, who he believes will inevitably "walk back" into Pep Guardiola's side.
Everton are now able to compete with the richest teams in the Premier League thanks to the financial muscle provided by owner Farhad Moshiri and were the English top flight's biggest spenders in the January transfer window. While Aguero may perhaps prove to be out of the club's reach at the moment, Ball believes Ronald Koeman's men should "stick their name in the hat" for his signature.
"I was so excited on Saturday night that I put out the following tweet: "Am I dreaming that Everton will go after Aguero to play alongside big Rom and Lookman?" Ball wrote in his weekly column for The Liverpool Echo.
"And while Manchester City will clearly not want to let a striker of Sergio Aguero's class leave any time soon, it was a tweet designed to highlight where we want to be at as a football club. We want to target that calibre of player.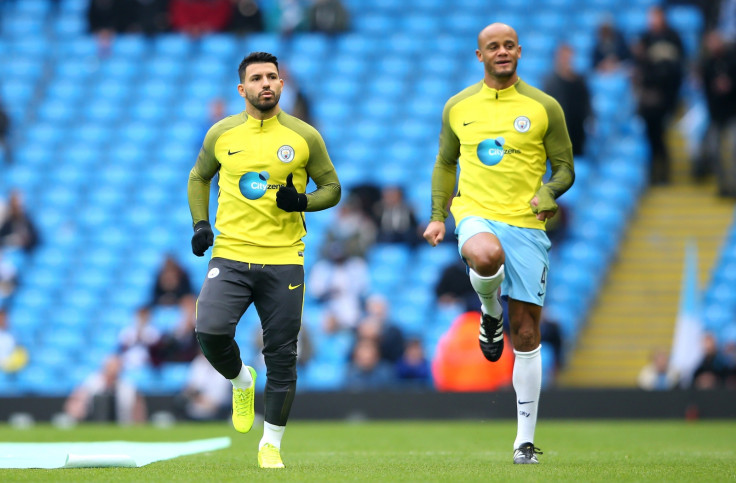 "When players of Aguero's quality are not getting the quantity of matches they want we should try to snap them up. He's not getting the game time he wants at the moment because Gabriel Jesus has come in like a house on fire, but we all know he will walk back into that side again because the level that Jesus is currently showing is not sustainable in England.
"Aguero has come onto the pitch for the last few minutes recently and had a chance straightaway. He is world class and any team would want him. So why not stick our name in the hat and give it a right good go?"
Everton may not be able lure Aguero to Goodison Park, but they do already have a striking sensation on their roster. Romelu Lukaku scored four goals in his side's 6-3 victory over Bournemouth on Saturday (4 February) and will hope to produce another virtuoso display against Middlesbrough this weekend.