John Charles Layfield, better known by his ring name John "Bradshaw" Layfield aka JBL, has become one of the least liked guys in the WWE Universe after bullying allegations against him surfaced in April.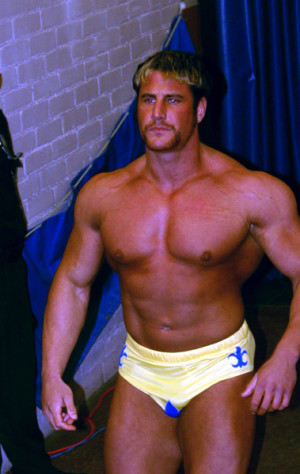 The accusations were leveled by former ring announcer Justin Roberts, who has claimed that when he was with the company between 2003 and 2004, the former WWE champion and current SmackDown Live commentator was the brain behind a plan that led to someone stealing his passport so he would miss his flight from the UK to the US.
Roberts was able to return to the US after obtaining a new passport from the US embassy in London.
Former WWE tag team champion Rene Dupree while talking about the bullying allegations against JBL in a recent interview with Hannibal TV, said that if he ever returned to the company he would "probably break his f*****g neck".
The 33-year-old wrestler also compared JBL to Ben Affleck's character in the movie Dazed and Confused.
"Go watch the movie Dazed and Confused. It has a character played by Ben Affleck, who basically flunked himself out of high school for the sole purpose that he can come back and haze the young kids coming from junior high and hit him with the stick. That's the best description I can give of JBL," he said.
Dupree added that JBL uses "people under him" to do his dirty work.
Speaking about the company, he said it is like a "well-oiled machine" and "almost like the military. The longer you're there the higher you get ranked. That's the best way I can describe WWE," he said.