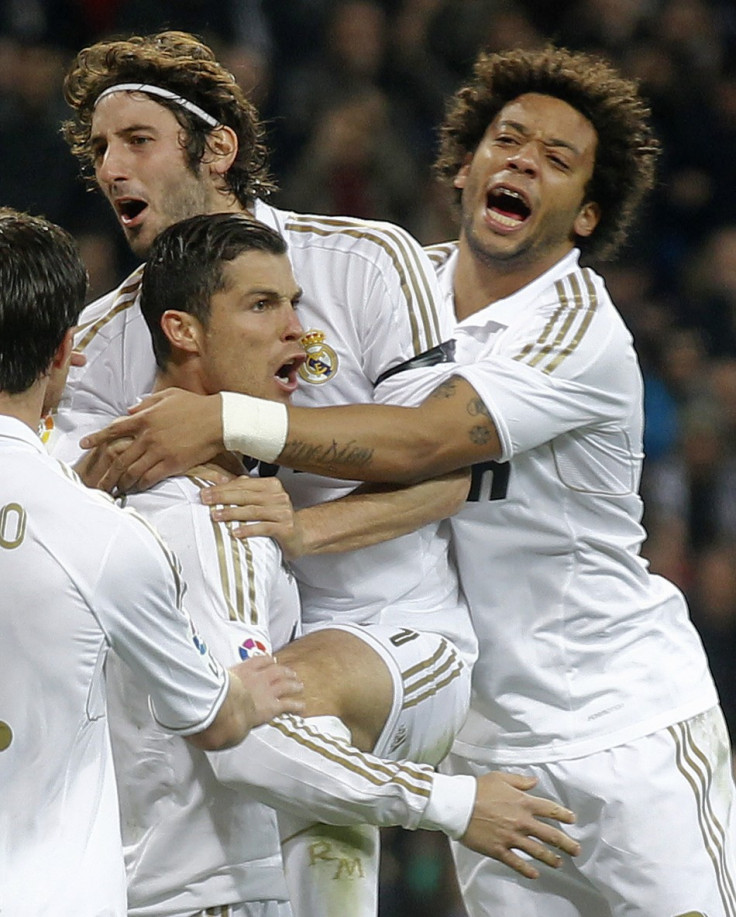 The International Business Times UK can confirm that Esteban Granero will not move to Liverpool on loan this month.
A spokesman from the Real Madrid midfielder's management company 'The Best of You Sport Managers' informed the IBTimes UK in an email, that the 24-year-old, who played 73 minutes of the La Liga giants 4-1 victory over Athletic Bilbao on Sunday, will not be moving to Liverpool on loan or in a permanent deal in the January transfer window.
Reports on Tuesday in the Daily Mirror claimed Liverpool are already in talks with Real Madrid over a possible transfer this month, and are confident of thrashing out a deal in the next few weeks.
The peripheral Real Madrid star, however, is not looking to leave the Bernabeu in January and is instead trying to force his way into Jose Mourinho's starting XI on a regular basis.
"Granero is going to continue with Real Madrid, 100%." A source associated with the reputed Liverpool target informed The IBTimes UK Sport.
"He played 65 minutes in the last match in the Bernabeu against Athletic Bilbao and maybe the coach is going to consider him more for the future."
Earlier in the month, Granero's aforementioned management team refuted comments made by the Spaniard's former agent, Teofilo Lazaro, that suggested the midfielder was "keen for a move away - possibly to Liverpool", by explaining to the International Business Times that their client is eager to "succeed by playing football with Real Madrid and he will do everything to convince his coach."
Although Granero continues to be a marginal figure on the fringes of Mourinho's richly assembled Real Madrid first team, a source from 'The Best of You Sport Managers' was keen to stress they have no intention of harming their relationship with Los Blancos, not least because they represent a number of very high profile players at the club.
"We have a great relationship with Real Madrid." The source said earlier in the month. "Everything we are doing is in common with Real Madrid. We will not go to Madrid and say 'we have an offer', we want to go'.
"Our players never do anything bad in the press or damaging to the interests of the club. We do not want any confusion here.
"The truth is Granero is going to continue with Real Madrid. Maybe if a great offer appears but I think now it's difficult with this market because there is not a lot of money."
Although a possible move to Liverpool this month has been soundly rejected, Granero's management team did reveal there had been offers from clubs in England and in Spain but none were suitable for the midfielder due to his commitments with Real Madrid.