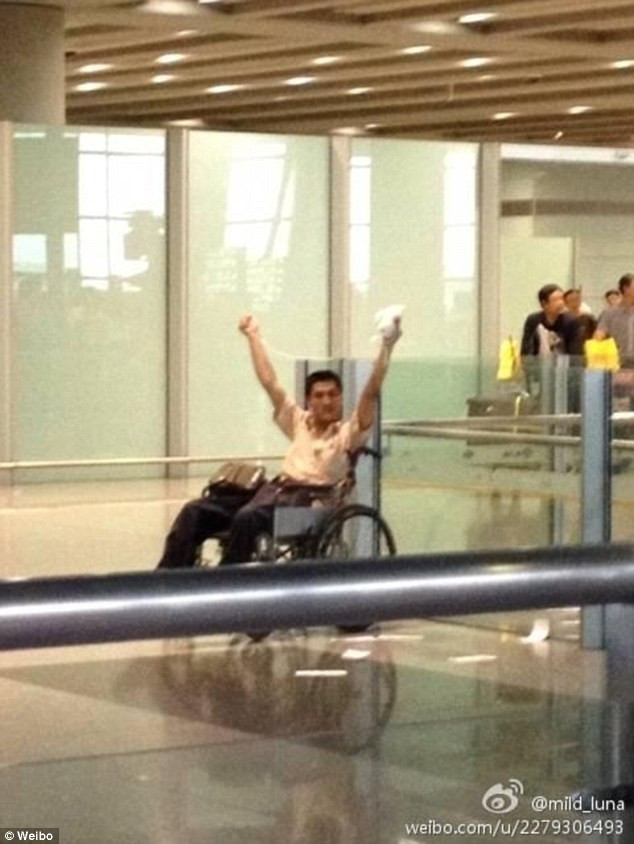 A man in a wheelchair has set off a bomb in Beijing Airport, according to reports.
Pictures have emerged on Chinese social networking site Weibo showing a man brandishing what looks like a white package in the air, and another shows an overturned wheelchair in the smoke filled hall of the airport's Terminal 3, with officials treating a man on the floor.
The incident happened at around 6.24 local time, and though initial reports suggested that the man had been killed, Chinese state media now say he survived and is being treated in hospital.
It is believed that gunpowder from fireworks was used to make the explosive.
China State Television said that no one else had been injured, and that no flights had been affected.