F1 2016 Calendar: Where to watch live, dates, TV times and live timing information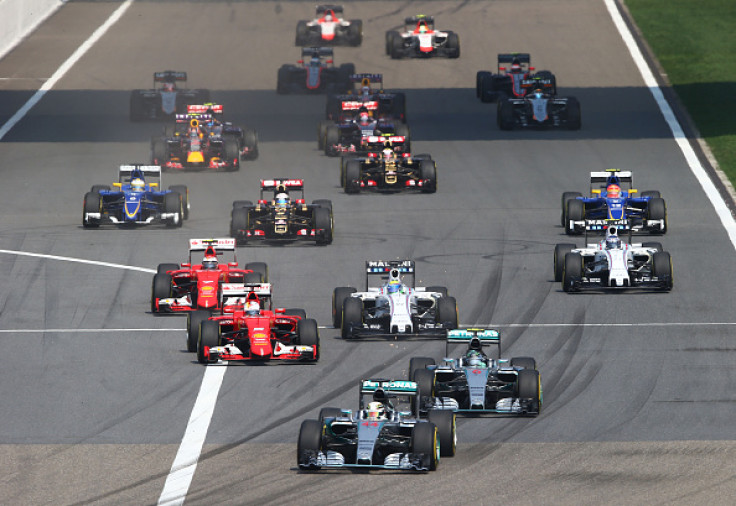 The 2016 F1 season is upon us and it begins as it has done in recent years at Albert Park in Melbourne, Australia on 20 March. This season is the longest it has ever been with 21 races in total.
Where to watch live
All the F1 races including the practice sessions and qualifying will be broadcast live on Sky Sports F1 in the UK. In India the races will be broadcast on the Star Sports network. Live timing can be followed on the official Formula 1 website during the races.
F1 2016 Calendar with TV times
Australian Grand Prix – 20 March at 5am GMT
Bahrain Grand Prix – 03 April at 4pm BST
Chinese Grand Prix – 17April at 7am BST
Russian Grand Prix – 01 May at 2pm BST
Spanish Grand Prix – 15 May at 2pm BST
Monaco Grand Prix – 29 May at 2pm BST
Canadian Grand Prix – 12 June at 7pm BST
European Grand Prix – 19 June at 3pm BST
Austrian Grand Prix – 03 July at 2pm BST
British Grand Prix – 10 July at 1pm BST
Hungarian Grand Prix – 24 July at 2pm BST
German Grand Prix – 31 July at 2pm BST
Belgian Grand Prix – 28 August at 2pm BST
Italian Grand Prix – 04 September at 2pm BST
Singapore Grand Prix – 18 September at 1pm BST
Malaysian Grand Prix – 02 October at 7am GMT
Japanese Grand Prix – 09 October at 5am GMT
United States Grand Prix – 23 October at 7pm GMT
Mexico Grand Prix – 30 October at 6pm GMT
Brazilian Grand Prix – 13 November at 5pm GMT
Abu Dhabi Grand Prix – 27 November at 1pm GMT
© Copyright IBTimes 2023. All rights reserved.