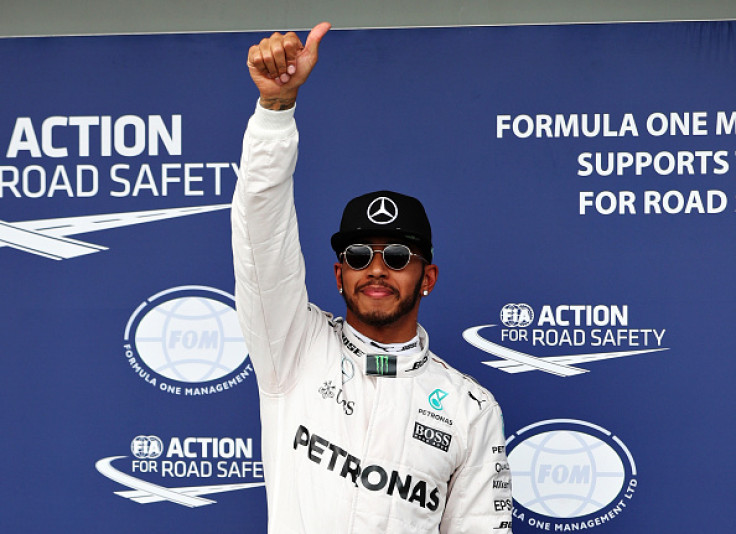 Lewis Hamilton made it three consecutive pole positions in Australia and was as dominant as in the last season. The Briton was close to four tenths faster than Mercedes team mate Nico Rosberg, who came home in second.
The new 'live elimination' qualifying format also made its debut at the season opening Grand Prix, but failed to live up to expectations with all the teams and drivers calling for scrapping it. The excitement levels and uncertainty were reduced compared to the older format, where at least all the cars were out setting laps until the final seconds.
Where to Watch Live
The race starts at 5am GMT on Sunday, with Sky Sports F1 and Sky Sports F1 HD providing live TV coverage.
Real-time internet updates are available on the Live Timing section of the sport's official website.
Qualifying Review
The Mercedes team did not let the other teams have a sniff at the first two positions as Hamilton topped every session from the start of the weekend to take pole position ahead of Rosberg in the second place.
It looked like Ferrari's Sebastian Vettel had a chance to split the Silver Arrows pair during the qualifying session after looking to be on pace during the final practice session, but when it came down to the final session (Q3), they were at another level. Vettel and Kimi Raikkonen have to settle for a place on the second row in third and fourth respectively.
The Toro Rosso team, as predicted ahead of the season by Christian Horner, are ahead of the principal Red Bull outfit with Max Verstappen and Carlos Sainz taking fifth and seventh despite using the 2015-spec Ferrari engine.
The McLaren-Honda team seem to have clearly made progress, but not enough to get them back in the top 10. They managed to get into Q2 quite comfortably, but still do not have the pace to challenge the Red Bull, Williams and Force India racing teams.
Qualifying results from the Albert Park Circuit, Melbourne, Australia:
| | | | |
| --- | --- | --- | --- |
| POS. | DRIVER | TEAM | TIME |
| 1 | LEWIS HAMILTON | MERCEDES | 1:23.837 |
| 2 | NICO ROSBERG | MERCEDES | 1:24.197 |
| 3 | SEBASTIAN VETTEL | FERRARI | 1:24.675 |
| 4 | KIMI RÄIKKÖNEN | FERRARI | 1:25.033 |
| 5 | MAX VERSTAPPEN | TORO ROSSO | 1:25.434 |
| 6 | FELIPE MASSA | WILLIAMS | 1:25.458 |
| 7 | CARLOS SAINZ | TORO ROSSO | 1:25.582 |
| 8 | DANIEL RICCIARDO | RED BULL RACING | 1:25.589 |
| 9 | SERGIO PEREZ | FORCE INDIA | 1:25.753 |
| 10 | NICO HULKENBERG | FORCE INDIA | 1:25.865 |
| 11 | VALTTERI BOTTAS | WILLIAMS | 1:25.961 |
| 12 | FERNANDO ALONSO | MCLAREN | 1:26.125 |
| 13 | JENSON BUTTON | MCLAREN | 1:26.304 |
| 14 | JOLYON PALMER | RENAULT | 1:27.601 |
| 15 | KEVIN MAGNUSSEN | RENAULT | 1:27.742 |
| 16 | MARCUS ERICSSON | SAUBER | 1:27.435 |
| 17 | FELIPE NASR | SAUBER | 1:27.958 |
| 18 | DANIIL KVYAT | RED BULL RACING | 1:28.006 |
| 19 | ROMAIN GROSJEAN | HAAS | 1:28.322 |
| 20 | ESTEBAN GUTIERREZ | HAAS | 1:29.606 |
| 21 | RIO HARYANTO | MANOR | 1:29.627 |
| 22 | PASCAL WEHRLEIN | MANOR | 1:29.642 |