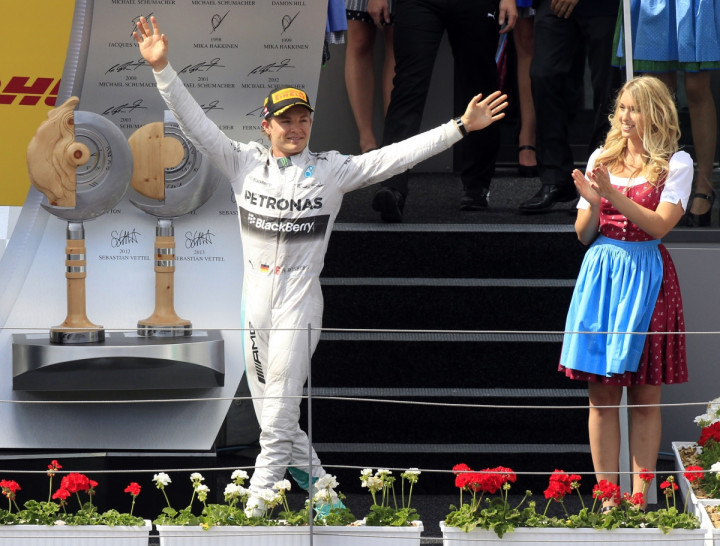 Nico Rosberg has beaten off Lewis Hamilton to take his place at the top of the Championship table with a win in the Austrian Grand Prix as Mercedes once more took the first two positions.
Rosberg and Lewis shored up first and second place after competing with front starting Williams drivers Valtteri Bottas and Felipe Massa for half of the race. The latter pair eventually finished in third and fourth place respectively.
After Mercedes appeared to be suffering a setback in the Canadian Grand Prix, with Daniel Ricciardo taking advantage of their problems to take his first Grand Prix win, the team now look to be back in clinical fashion with Hamilton and Rosberg fighting hard until the finish line for top spot.
Now turning their attentions to the British Grand Prix at Silverstone, Rosberg said Mercedes are in a brilliant position to keep building on their lead in the constructors' championship.
"It wasn't the easiest of races, trying to manage certain things happening, but I had a very very fast car again but it is great to win again," he explained. "It was also great to get another one-two. It's great to be back in Austria, it's great to have a race here again and the fans have been fantastic.
"I am looking forward to the next one [at Silverstone], it is the home race so another one-two would be great to give the guys in the garage something to cheer about."
Sebastian Vettel was forced to retire in lap 35 after an incident with Esteban Gutierrez forced him into the pits to put on a new nose. The German, who has had a disappointing season after running away with the Championship so early in 2013, hoped that Ricciardo would garner some points for Red Bull but he only managed eighth.
"It was all unfortunate, we would have loved to have given the local fans a lot more love here today," Ricciardo said after the race. "On the drivers parade it was awesome to see so many fans and I think we all felt good going into the race.
"We tried to do all we could but unfortunately we couldn't really get much more from the race today.
"This weekend there have been teams who have come here and have improved, Williams and Toro Rosso, they have bought some upgrades so it feels a few teams have made bigger strides here this weekend but hopefully we will be back on form at Silverstone."
Rosberg now sits on 165 points in the Championship and Hamilton is placed second on 136 points. A win at Silverstone is a must for the Brit to stay in the fight for the individual honour.