Fernando Alonso admits that his performance so far this season is still down to luck as much as it is the pace of the Ferrari team as Formula One arrives at the Shanghai circuit for the Chinese grand prix.
Despite winning the last race in Malaysia, Alonso seemed to lack confidence, suggesting the Ferrari team still has work to do to rival McLaren in raw pace.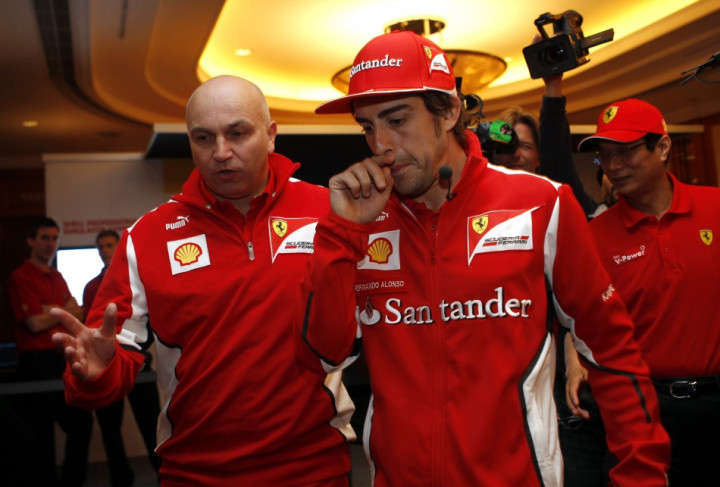 When asked what he is expecting from the upcoming weekend and what has changed since Malaysia three weeks ago, the Spaniard said: "Nothing changed. I think it's going to be a tough weekend for us again. I don't expect any big surprises as we've been saying, the team and myself, all week, the car has some small improvements, nothing big for this race and I think it's the same, more or less, for all the other teams around us in the paddock.
"So I expect more or less the positions to maintain, or to keep the same as the first two races, which means a difficult to weekend for us."
With regard to qualifying, the two-time World Champion believes that he will struggle to make it into the third and final session of qualifying on Saturday - meaning he feels that a top-ten grid starting position is off the cards.
Short of being impressed with the performance of his Ferrari, Alonso was keen to thank luck for his performance so far this season: "I remember in Australia we had a great team effort from everybody there, a good strategy, pit stops etc, but we also had some luck to get the fifth result and in Malaysia we had the same. Starting from the first corner, we avoided any accident.
"It seems normal but every first corner is always a risk. We had Grosjean and Schumacher crashing in turn four in Malaysia, which we were very close to being in that accident as well. So, it's always... a race or a Grand Prix is not only pace, a good strategy or good driving skills. It's a big package and luck is a big factor. Hopefully the luck is still with us this weekend."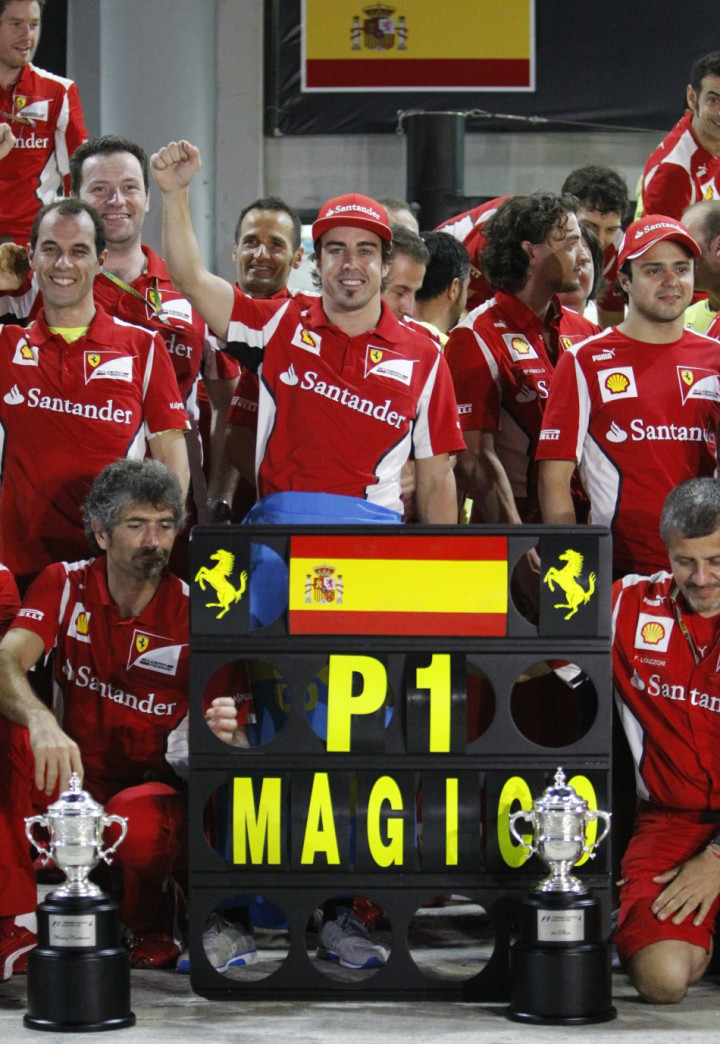 When pressed, Alonso agreed that a wet race could prove fruitful for him and the Ferrari team: "With a normal [dry] race we know our possibilities, we know our limitations at the moment, which is not quick enough. So in a wet race, we can lose a couple of points or we can win a lot more.
"Maybe this risk of a wet race can be good for us at the moment because in normal conditions we are not as fast as we expected."
Later on in the press conference Steve Dawson of ESPN Sky Sports asked if the upcoming race in Bahrain - due to take place one week after the Chinese GP - will present moral difficulty for the drivers.
Tellingly, there was no reply from the panel of six drivers present in the conference. Pressure on F1 boss Bernie Ecclestone is mounting as calls to cancel the race for a second year running continue.