Protesters in Bahrain continued to demonstrate as tensions over the planned F1 Grand Prix continue to rise, marching on the US embassy to protest against the abuses committed by the government.
They also called for the release of activist Abdulhadi al-Khawaja and the cancellation of the F1 Grand Prix in the Gulf State.
Prisoner of Conscience: Abdulhadi al-Khawaja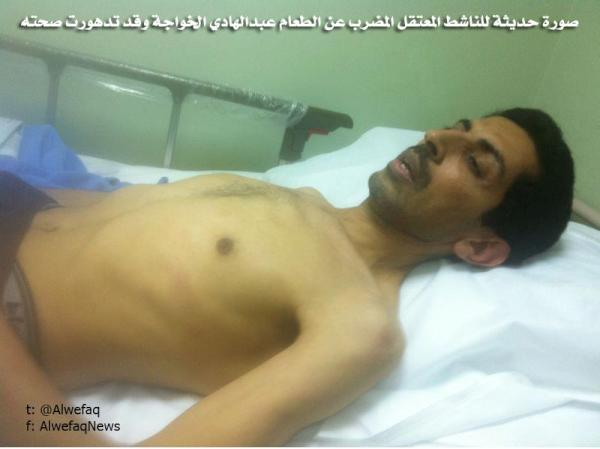 There were unconfirmed reports leading human rights activistAbdulhadi al-Khawaja 's health status had dramatically declined in the last few days.
Khawaja, former director of the Bahrain Centre for Human Rights, is serving a life sentence in Bahrain on charges of terrorism and planning to overthrow the country's government.
He was arrested in April 2011 as part of a government-led crackdown on pro-democracy activists.
He denies the charges and has gone on hunger strike to protest against his detention and human rights abuses in Bahrain since February 8 2012.
In the last few days his family and lawyers warned his health had been declining and said they feared he would die. The human rights activist was admitted to hospital but was reportedly moved from the Interior Ministry hospital into a military hospital on April 7
"We fear that he might have passed away as there is no excuse for them to prevent us from visiting or contacting him," his lawyer Mohammed al-Jishi told the AFP news agency on April 9.
Bahrain's attorney general denied rumours Al-Khawaja is close to death saying instead he was in 'good health'.
Bahrain News Agency has released his preliminary medical report which says "He seemed well and was cooperative, quite coherent, well oriented in time, place and person. "
The report however also warns: "his mental health examination showed signs and symptoms of depression and posttraumatic stress disorder. If he continues his hunger strike and does not allow any medical interference his life will be in serious danger."
His family and lawyers say they have not been allowed to visit him since April 7.
UN Secretary General Ban Ki-moon has called on the government to reconsider on humanitarian grounds a request from Denmark to extradite Khawaja, citing his Danish citizenship.
A protest calling for his release was also organised in London, outside of the Danish embassy.
Activists, academics and politicians also published an appeal in The Guardian calling for his release and Amnesty International issued a letter to US president Barack Obama calling on him to request Khawaja's release.
The Business & Human Rights Resource Centre, also launched an appeal to the Government of Bahrain to release al-Khawaja on humanitarian grounds, "because he is a prisoner of conscience."
Bahrain's highest court, the Court of Cassation, is due to rule on Khawaja's appeal against his conviction on 23 April.
F1 Grand Prix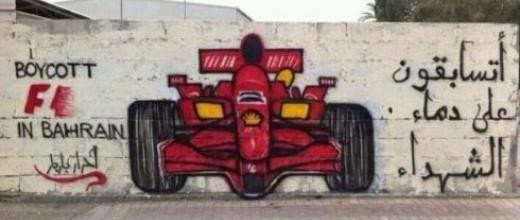 Protesters in Bahrain continued to protest and gathered outside the US embassy to denounce US silence over the Bahrain crisis.
Activists, professionals and members of the opposition have for months voiced their anger at the lack of international diplomatic pressure against the government-led crackdown which they say is still on-going.
Tensions have continued to mount as protesters demand the cancellation of the Bahrain F1 Grand prix, set to take place on April 22 as a way to step up pressure against the government.
Despite repeated accusations of government-led crackdown, excessive use of force and tear gas and arbitrary arrests and detentions, the Bahraini government insists it is committed to reforms and human rights.