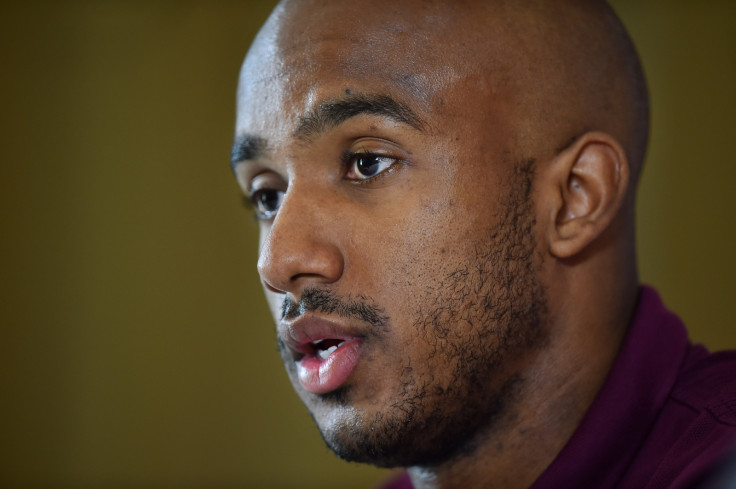 Fabian Delph has explained the reasoning behind his hugely controversial move to Manchester City, which came just days after he had once again pledged his future to Aston Villa.
Along with England teammate Raheem Sterling, the 25-year-old had emerged as one Manuel Pellegrini's key transfer targets this summer and looked set to move to the Etihad Stadium last weekend, with The Guardian claiming that City were set to activate the £8m ($12.4m) release clause in his contract.
That deal looked to have been surprisingly scuppered by Delph himself when he relayed via Villa's official website on 11 July that, despite being subject to constant transfer speculation, he intended to continue as captain under Tim Sherwood.
"I'm aware there has been intense media speculation surrounding my future in the last 24 hours and I want to set the record straight," he said.
"I'm not leaving. I'm staying at the football club and I can't wait for the start of the season and captaining this great football club."
Delph, who was similarly praised for his loyalty when announcing that he had decided to sign a new four-and-a-half year contract at Villa Park in January, quickly reneged on that assurance however and his move to City on a five-year deal was announced by both clubs yesterday (18 July).
"Aston Villa can confirm that Fabian Delph has exercised the release clause in his contract and will join Manchester City," Villa confirmed rather abruptly. "We'd like to wish him success in his future career."
Despite the move offering Delph the opportunity to play in the Champions League next season and compete for major silverware on a consistent basis, the nature of his departure has left something of a sour taste in the mouths of some Villa fans.
As reported by The Mirror, a banner accusing the player of being "a snake" was hung on the gates of Villa Park last night by one such disgruntled supporter.
Delph has since released a statement explaining his decision, stating that his initial decision to stay in the West Midlands was motivated by emotional ties rather than a frank assessment of his footballing future.
"As has been widely reported I initially turned down the opportunity to join Manchester City. That decision was purely down to the love I have for Aston Villa and its great supporters," the former Leeds midfielder said after declaring that leaving Villa was the hardest decision he had ever had to make.
"When I was made captain of Villa it was a huge honour for me and I took the responsibility incredibly seriously. I signed my new contract last season with the view of staying at the club for the duration of the deal and never with the intention to leave a year later.
"My decision to stay initially was purely based on the emotion and feelings that I hold for the club and the people there that I would be walking away from – rather than looking at the football opportunity that had been placed in front of me.
"I've experienced some incredible low times in my career with injuries and at one point even questioned whether I would even return to Premiership level. Despite that, I've always been 100% committed to improving my game and developing as a player and a person.
"As a kid watching the game on TV and then as a young footballer you dream about testing yourself against the best in the world, to compete for major trophies and to play in the Champions League. I've proved that I can play at the very top level with England and believe I owe it to myself to take the challenge of playing for one of the biggest clubs in the world in Manchester City.
"I have been immensely proud to captain such a great club and want to thank everyone at Aston Villa – most importantly the fans – for the amazing support they have shown me during my time there. I am now excited for the future with Manchester City and helping the club to succeed in the coming season and beyond."