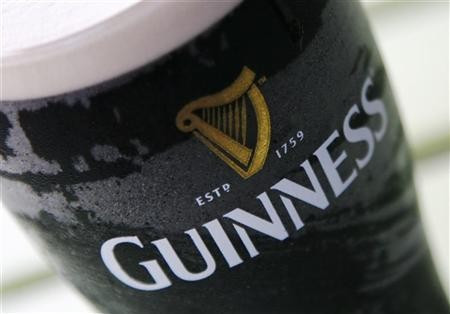 In a multimillion-pound deal, a leading British liquor company is gearing up to advertise vodka through Facebook, but the British Medical Association charges the ad is aimed at teenagers.
Alcohol giant Diageo wants to promote its brands -- including Baileys, Guinness and Smirnoff Ice -- through Facebook, which is used by millions of youngsters every day in Britain. The company plans to invest about £6.5 million in Facebook advertisements next year.
Although the company has said the advertisement will be displayed on specific areas of the mammoth network which will be inaccessible to children below 18 years, the British Medical Association and some academics have expressed their concerns over the deal. They argue that Facebook has no provision to restrict children from viewing the ad if they lie about their age.
Unconfirmed reports say Facebook is used by nearly 3 million youngsters in Britain from 13 to 17 years old.
Dr Vivienne Nathanson, director of professional activities at the British Medical Association, told the Daily Mail: "The BMA has serious concerns about this deal. Drinking among young people is on the increase, and we also know that children spend a lot of time on Facebook. Their access to alcohol marketing will be very difficult to regulate."
Sharing similar views, an expert in alcohol misuse at Stirling University, Professor Linda Bauld, said, "Companies like Diageo want to recruit drinkers of a young age, and using Facebook is a key way of getting to children. It's Facebook's responsibility to think very carefully about who is able to advertise on their site."
The Daily Mail also quoted a Facebook spokesperson as saying, "Facebook has tools in place to ensure people only see age-appropriate content on our site. It offers advertisers the ability to target adverts by precise age and restricts all alcohol advertising to all over 18 only in the UK."
Previously, Diageo was set to fund a £4 million campaign to encourage pregnant women not to drink alcohol. But critics, including the BMA, rasied doubts about the scheme, emphasizing that it was in the company's interest that people carried on drinking to increase its earnings.
The company's spokeswoman defended the stand, saying its complies with all local marketing codes and principles. "Our collaboration with Facebook is subject to our internal global marketing code, which mandates that we must comply with all applicable laws, regulations and industry codes, such as the codes for responsible marketing of the Portman Group, Ofcom and the Advertising Standards Authority," she said.
The company already advertises on the U.S. version of Facebook and says it has witnessed a rapid growth in sales.