EA is shutting down its Facebook games The Sims Social, Sim City Social and Pet Society on 14 June due to falling demand.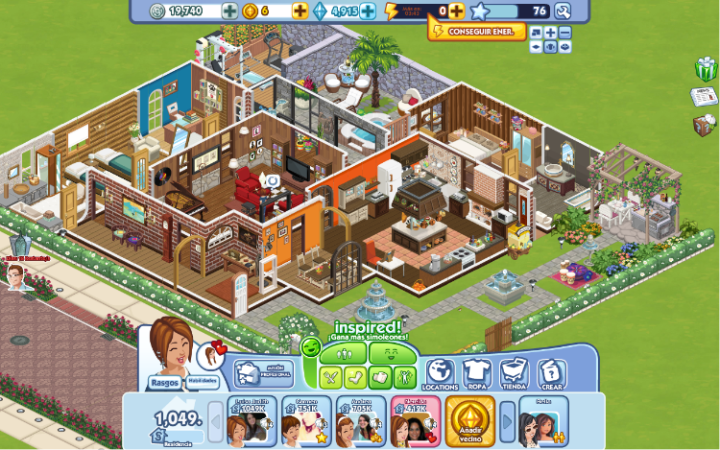 In an official statement, the publisher said it had taken the "difficult decision" to "retire" some of its Facebook games, explaining that despite attracting millions of customers when they launched, player numbers and activity around The Sims Social, Sim City Social and Pet Society had "dropped off" in recent months.
All three games will be turned off on 14 June. In the case of Sim City Social, the game will not even have lasted a year, having launched on 25 June, 2012.
"We had to make the difficult decision to close down The Sims Social so we can reallocate development resources to other titles that we hope you'll have just as much fun playing," said EA. "We hope you have gotten many hours of enjoyment out of the games and we thank you for everything you've added to the community."
Despite the shut downs, none of the money spent by players in these three games will be refunded, with EA instead promising players a "special offer" on future Facebook games: "For players who have enjoyed our games, we will be making a special offer to introduce you to a PopCap game. You're a valued fan and we want to make sure you get a smooth transition to PopCap," the publisher said.
"For people who have seen other recent shutdowns of social games, perhaps this is not surprising," EA also said, referring to rival Facebook game developer Zynga which has also been forced to close several of its games recently.
In October, 2012, the company shuttered 13 games, including Bingo and The Ville. Zynga and EA were previously embroiled in a copyright suit over similarities between The Ville and The Sims Social.
Zynga is now moving away from Facebook games and into real-money online gambling. The company has recently applied for a gambling license in Nevada and formed a partnership with British gaming giant bwin.