Facebook to Float on 17 May with $100bn Valuation
Facebook is to float on the Nasdaq stock exchange with a $100bn (£62bn) valuation on 17 May, according to multiple source who are close to the social network.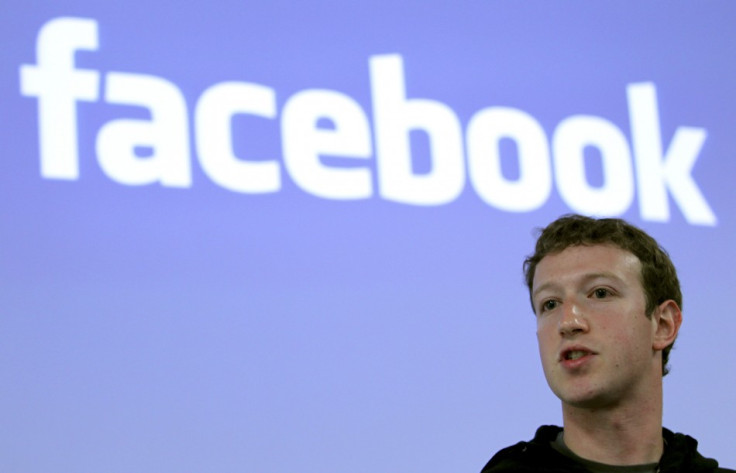 Speaking to TechCrunch, the sources believe that if the Securities and Exchange Commission (SEC) agrees that Facebook's paperwork is in order - including the recent billion-dollar acquisition of Instagram - then the flotation will take place in four weeks time.
The 800 million-member social network submitted its initial public offering (IPO) on 2 February and ever since Silicon Valley has waited with baited breath to find out what price Facebook will float at, with $100bn being the most talked-about.
A source told TechCrunch: "Investors want as high a price as possible so that the secondary market won't look like a problem." The technology sites adds that, with 2.51 billion fully-diluted shares outstanding, the $100bn valuation would price shares at around $40 apiece.
Earlier this month, Facebook announced the surprising acquisition of Instagram for $1bn in cash and stock. The photo-sharing application available for iOS and Android is currently profitless and has just 13 employees.
It was revealed this week that Facebook CEO Mark Zuckerberg completed the purchase of Instagram with almost no discussion with the rest of the Facebook board - something the 27-year-old will find impossible to do once he has investors to answer to.
According to the Wall Street Journal, Zuckerberg, with his 57 percent controlling stake in Facebook, closed the deal with Instagram's owner - who had initially asked for $2bn - without consulting with his board of directors.
The news comes as Facebook is granted permission to extend its headquarters in Menlo Park, California, after agreeing with the local council to pump $1m a year into improving the local area, according to Mercury News.
"Essentially in lieu of sales tax," Facebook will pay out $800,000 a year for the first five years, $900,000 for the following five years and $1m a year thereafter - plus increases based on the Consumer Price Index. A one-off payment of $1.1m for the city was also agreed on.
In return, Facebook now has permission to increase its headquarters from its current 3,600-employee capacity to 6,600 on its 57-acre, nine-building site - formerly the home of Sun Microsystems.
Mark Zuckerberg's company also promised to control the number of vehicles going into and out of the campus by encouraging employees to share cars, take a company-provided shuttle service and walk or cycle to work.
In the future Facebook plans to employ as many as 9,400 employees in Menlo Park after building a new West Campus on a nearby 22-acre site.
© Copyright IBTimes 2023. All rights reserved.