The 900-million member social network is expected to float on the Nasdaq on 18 May with a $100bn valuation and it plans to raise at least $5bn from investors in what will be the most anticipated IPO since Google.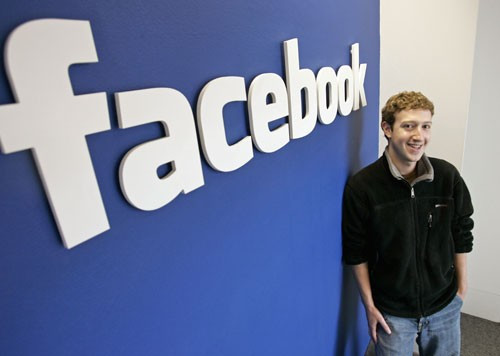 Facebook shares will begin trading on 18 May, rounding off a two-week roadshow for the social network's initial public offering, which is due to kick off on 7 May, according to Reuters sources.
The 900-million member social network is expected to be worth $100bn (£62bn) when it floats on the Nasdaq market later this month and it is set to raise at least $5bn following flotation.
Despite a disappointing first quarter for the eight-year-old company, which saw a drop in net profits and questions raised about the website's ability to sustain its phenomenal growth, the flotation of Facebook is the most highly anticipated Silicon Valley IPO since Google in 2004.
Zuckerberg is not expected to appear during the roadshow as he did not attend an analysts' meeting in March, giving over the stage to Facebook's COO Sheryl Sandberg and CFO David Ebersman, who will both be present.
Although Facebook has yet to confirm when the roadshow will begin and when its shares will hit the Nasdaq market, Reuters claims a source familiar with the flotation process says the dates are accurate.
IPO roadshows tend to last between one and two weeks, and involve company management presenting its strategy to prospective investors; shares begin trading when the roadshow finishes, or sometimes a few days earlier if it has been successful.
Scott Sweet of research firm IPO Boutique told Reuters on Tuesday: "I have not seen as broad-based interest in an IPO since Google. Investor demand is immense. I expect a roadshow that will rival all roadshows where investors will be turned away at the door."
It is believed that Facebook's IPO was delayed by a week while recent acquisitions are finalised and regulators sign off on the deals, the most high-profile of which is the $1bn purchase of the profitless Instagram.