One in five Facebook users logged onto the social network in June solely through a smartphone application or the mobile website, proving that while Twitter claims gold in Olympic coverage, the once-$100bn Facebook has mounting mobile revenue concerns.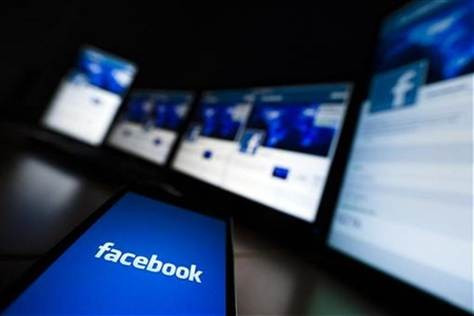 Both social networks are showing how mobile use is leading the way and Facebook's most recent update to its Securities & Exchange Commission 10-Q filing proves it, stating that 102 million users visited the site only on a smartphone or tablet in June, up 67 percent from June 2011 and 23 percent from March this year.
In all, 543 million people logged in through a mobile app at least once in June, while the remaining 441 million visited the site at least once a month through a computer and mobile device during the month.
The pressure is now on Facebook more than ever to come up with a way to make money from its mobile site and app users, as currently the site only displays adverts when a friend likes a product page.
Facebook will need to find a way of displaying targeted adverts - as it does on the right side of its website - aimed at specific users based on their age, location, marital status, interests and other details.
Adverts were introduced to the mobile apps in February, but currently only one can be displayed at a time, whereas many more can be shown on the website.
Small screen ads
Displaying such adverts on the small screens of smartphones and tablets will be a challenge, as anything too intrusive will surely put users off from logging in through the applications.
Away from advertising, Facebook has lost ground to Twitter during the London 2012 Olympics, with the latter teaming up with American broadcaster NBC to provide up-to-the-minute coverage.
Adding to this, it was Twitter, with its more public style, that has seen athletes protest about sponsor restrictions, Transport for London keep the capital up-to-date with transport information and the police take action against a tweeter making threats to Team GB diver Tom Daley.
IBTimes UK takes a closer look at how Twitter has been used in what has been dubbed the Socialympics.
Also documented in Facebook's most recent SEC update shows that growth in the US was just 10 percent, compared to a global average of 29 percent.
Growth in Brazil was up massively, by 146 percent compared to June 2011 and India grew by 84 percent, highlighting once again that Facebook has reached saturation point in the developing world.