Facebook testing Boeing 737-sized Aquila drones this summer to deliver internet access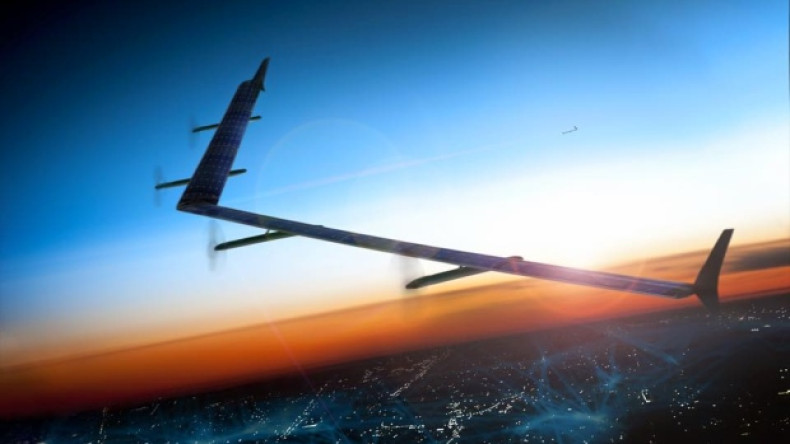 Facebook wants to help connect the world and to do this it will begin test flights of a solar-powered drone which has the wingspan of a Boeing 737 but weighs less than a small car.
The announcement was made at Facebook's F8 developer conference in San Francisco where the company also unveiled its new Messenger platform, embeddable videos and a possible release date for its Oculus Rift virtual reality headset.
A smaller version of Facebook's drone, known as Aquila, was tested in early March but the larger model will begin testing this summer:
"We are working towards a real test flight this summer sometime. Depending on how this test flight goes, we'll see what happens. This is a big plane, this is a big project and it's never been done before," vice president of engineering Jay Parikh said in an interview with the Wall Street Journal at Facebook's annual developer conference.
The drone project is part of Facebook's on-going effort to connect the billions of people on the planet without access to the internet, known as Internet.org.
Facebook estimates that up to 2.8 billion people don't have any access to the world wide web and is looking to work with telecoms companies in developing countries to give people free access to service like news, weather and of course Facebook. To date, some seven million people in seven countries have taken advantage of the service.
However Parikh doesn't believe that using drones like Aquila to deliver services which compete with operators is what the project should be about.
"Right now it really goes against our core mission. I think it would take a lot longer if we were going to do it all by ourselves. It would take a lot of money and I don't think it's sustainable long-term," Parikh said.
Facebook's Aquila vs Google's Titan
The development of the Aquila drone has been advanced by the the addition of some "key members" of the UK-based firm Ascenta over a year ago in a deal said to be worth close to $20m (£13.5m) which didn't involve an acquisition. Facebook had been in talks to purchase Titan Aerospace for around $60m before Google swooped in and acquired the company from under Mark Zuckerberg's nose.
Google is currently working its own drone-powered connectivity experiment dubbed Project Titan which will dovetail with its more well-known Project Loon experiment which aims to bring connectivity to the developing world by floating huge balloons into the sky to connect vast areas.
Project Titan, developed following the purchase of Titan Aerospace, will see solar-powered drones flown at high altitudes to deliver internet connectivity. Google is planning to begin test flights for Project Titan in the next couple of months, Google's senior vice president Sundar Pichai said at Mobile World Congress.
Both Google and Facebook are also investigating the possibility of using satellites to deliver internet access to unconnected areas of the world with Google leading a $1bn investment in SpaceX to create a network of low-earth orbit satellites.