Fallon d'Floor: Luis Suarez and Cristiano Ronaldo nominated for 2014 'dive of the year'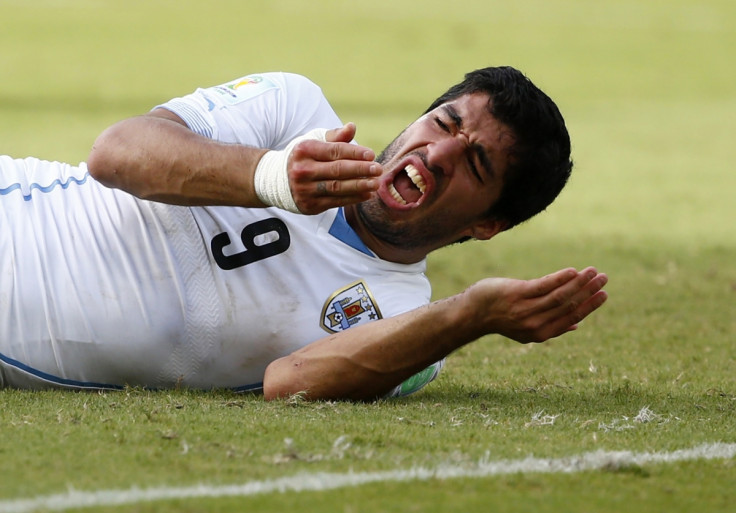 Cristiano Ronaldo, Arjen Robben and Luis Suarez are among the names who have been nominated for the Fallon d'Floor award for dive of the year.
Created by Reddit user Shahyar, the alternative to the Ballon d'Or for world player of the year hopes to crown the best dive in football over the past 12 months.
Three of the nominees – Suarez, Robben and Brazil's Fred - all featured at this summer's World Cup. Real Madrid's Ronaldo, Leeds United's Adryan and former Columbus Crew defender Giancarlo Gonzalez make up the rest of the nominations.
As well as deciding the nominations, Shahyar also created a website with mock movie posters for each player's dive and is asking for people to cast their vote to decide the winner.
The website states: "Not all dives are created equal. Vote for the most theatrical nomination, weighing more importance if the dive decided the outcome of an important game. One vote per household per week."
The nominations for the first ever Fallon d'Floor are:
Adryan
Cristiano Ronaldo
Arjen Robben
Fred
Giancarlo Gonzalez
Luis Suarez
To vote on who you think deserves the prize for dive of the year, cast your vote on the official Fallon D'Floor website.
© Copyright IBTimes 2023. All rights reserved.