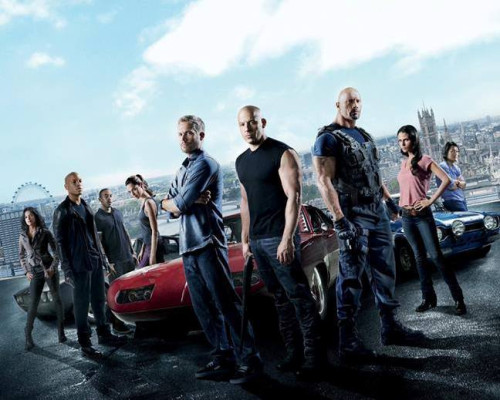 A fan-made teaser poster of Fast and Furious 7 has gone viral on social media.
The poster stands out primarily because of the touching thought it reflects. The sleek design features two cars splitting ways to form a seven with their taillights and reads; 'This is where roads part'. See the poster below: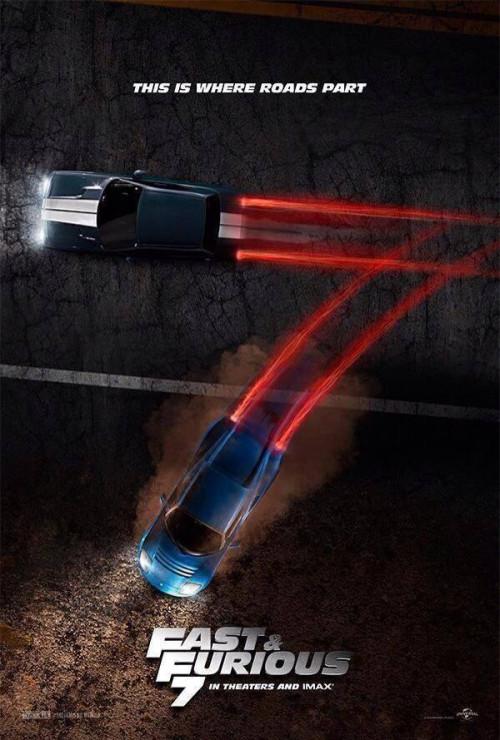 As per the latest reports on Fast 7, Paul Walker's character Brian will feature in the film. Although there is no official confirmation regarding the plot of the film, according to the Hollywood Reporter, "the new plot line is that the late actor's character, Brian O'Conner, will retire."
Going by this, the poster, which hit the web via an unofficial Vin Diesel Twitter account, seems to have accurately captured the highlight of the upcoming film.
A report in FirstShowing calls it "one of the best teaser posters for any film in the Fast & Furious franchise, which is fitting because it might just be the last after Paul Walker's tragic death late last year."
Directed by James Wan (The Conjuring, Insidious) and written by Chris Morgan (who has written all the Fast & Furious sequels), the seventh installment of the franchise will have Vin Diesel and Walker reprising their respective characters along with the series' regular cast members. Jason Statham joins as the film's villain (brother of Luke Evans' character Shaw) and other new additions include Tony Jaa, Djimon Housou, Ronda Rousey and Kurt Russell.
Russell, who joined the latest film in the franchise, plays a father figure to Vin Diesel's character Dominic Toretto. The actor said he had one day left of filming when Walker died, reports Moviefone.
"They're having to rewrite, they're having to do whatever they're having to do to deal with the situation. Listen, it's catastrophic. It's the worst thing that could happen to a movie, but it's not as bad as what happened to Paul," Russell said in an interview at the Sundance Film Festival, where he is promoting a documentary about his father's minor-league baseball team. ''So everything is in perspective. He was a terrific guy. And life is full of curveballs."
The film was being shot in Atlanta before Walker's tragic accident put a hold on production. Here's a video of a key scene from the film being shot:
Originally slated for a summer 2014 release, Universal will now release Fast & Furious 7 on 10 April 10, 2015.