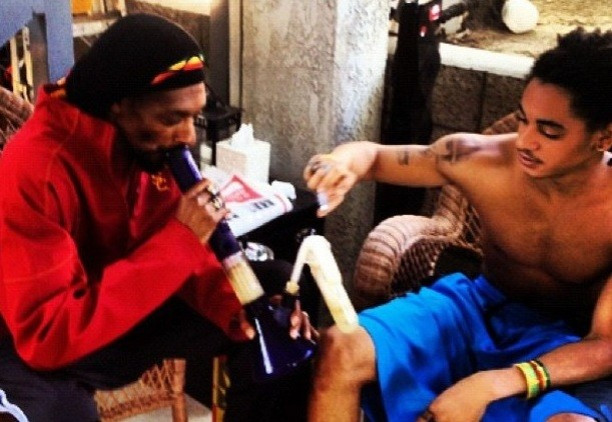 Snoop Dogg has sparked controversy after images of him smoking a bong alongside his teenage son emerged online.
The rapper, real name Calvin Cordozar Broadus, is famed for his love of marijuana and has often been arrested for possessing large quantities of it.
It seems that his habit may have rubbed off on his eldest son, Corde Calvin Broadus.
The images, uploaded by his 18-year-old son, show them indulging in smoking sessions and preparing marijuana joints.
In one image, captioned "Pure morning", the former high school athlete lights the bong for his 40-year-old father.
He posted another picture of himself and Snoop rolling cigarettes captioned: "Wouldn't mind living in Amsterdam fo a year", a reference to its famously relaxed laws on cannabis use.
Some fans have branded the mutual drug-taking as harmless bonding but others accused Snoop Dogg of bad parenting.
One user wrote: "Sweet. Like a rite of passage that doesn't suck."
Another said: "Good parenting skills.No wonder why our family values are obsolete."