Female Tesla employees call factory a 'predator zone', say they feel unsafe around male managers
The revelations come as many women in Silicon Valley voice their experiences with sexism and misconduct.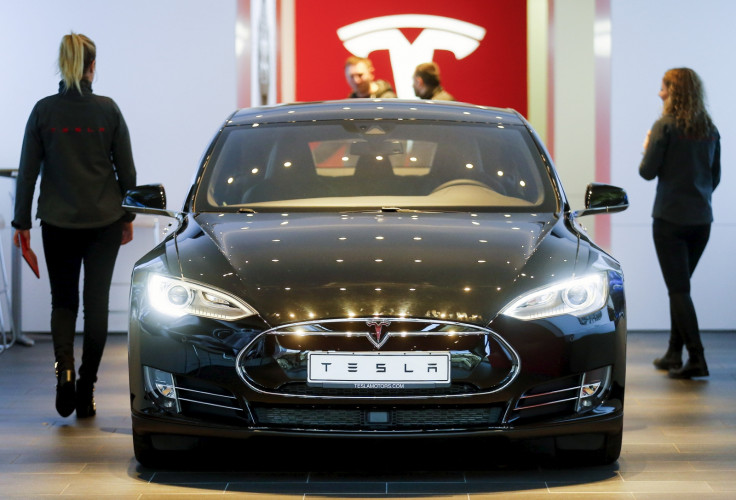 As more women in Silicon Valley come forward with their personal stories of discrimination and harassment, over 20 female Tesla employees reportedly shared their own experiences in a recent town hall meeting. During the meeting in March, attended by 70-100 people, multiple female employees passed around a microphone as they revealed incidents of alleged sexual harassment, mistreatment by male managers and being passed up for promotions, among other issues, the Guardian reports.
CEO Elon Musk did not attend the meeting held at the electric car company's headquarters in Fremont, California.
One female employee reportedly dubbed parts of the factory a "predator zone" for harassment.
Other women said they felt unsafe around their male managers, faced sexist comments from superiors and recalled being catcalled by male employees. The female employees also discussed being dismissed or talked over during meetings that did not have any other female employees and questioned the panel about diversity in hiring and women in leadership roles.
One male executive said it was unacceptable and noted that he had daughters. A female manager told the Guardian that she was offended by the remark.
"It's insulting. You shouldn't have to have daughters to know this," she said, adding that the executives' responses to queries regarding diversity were "generic and filled with corporate jargon".
In an email to the Guardian, Tesla said the event was hosted by a Women in Tesla group. The firm noted that executives attended the meeting "because they wanted to hear directly from employees about their experiences and learn about how to improve the workplace".
"Employees stood up to ask the executives questions, share their experiences at Tesla – both positive and negative – while others spoke of things that they believed Tesla was doing right and some came with suggestions," Tesla said. "In some instances, employees were only looking for better collaboration with their HR business partners in general and had nothing to do with any allegations of harassment."
The company also noted that the description of an area of the Tesla factory as a "predator zone" came as a surprise for many in the room "who had never heard of this term". Following the meeting, Tesla said a factory-wide email was immediately sent out to supervisors regarding its "strict policy against any kind of harassment".
The message noted that any complaints of catcalling in the factory are "thoroughly investigated and action is taken where necessary".
A Tesla spokesperson told Business Insider: "The topics raised in this meeting were followed up directly with those willing to discuss. We have a no tolerance policy and have made changes to leadership, policy and training to continue to improve our work environment."
A J Vandermeyden, a former Tesla employee who is suing the company alleging "pervasive harassment" and pay discrimination, was one of several sources who talked to the Guardian about the meeting. Vandermeyden was fired by Tesla in June a few months after the town hall.
The revelation comes after the New York Times published a report describing alleged sexual harassment experienced by female tech entrepreneurs from numerous prominent venture capitalists including Chris Sacca, Dave McClure and Justin Caldbeck.
It also comes months after former Uber engineer Susan Fowler published a scathing account detailing instances of alleged sexual harassment and gender bias at the ride-hailing company in February. The report triggered fierce outrage, an internal investigation and eventually the resignation of Uber CEO Travis Kalanick.
© Copyright IBTimes 2023. All rights reserved.