Can Uber bounce back from the brand bludgeoning without Travis Kalanick at the helm?
"Uber must face the critical truth that they aren't a startup anymore," brand expert Eric Schiffer said.
Since the start of the year, Uber has been hit with a seemingly relentless whirlwind of controversies that has tarnished its reputation. From scathing sexual harassment allegations and a high-stakes lawsuit from Google's Waymo to revelations of secret tools and an exodus of top executives, the series of scandals eventually led to the resignation of Uber's founder and CEO Travis Kalanick this week.
Often characterized as aggressive, brash and "douchey", Kalanick founded the ride-hailing company back in 2009. The company rapidly grew into one of the most highly valued private companies at $62.5bn (£48.8bn).
Over the past few months, however, Kalanick has come under fierce criticism.
In January, his position on President Donald Trump's economic advisory council drew sharp rebuke from customers and employees until he eventually stepped down. In March, an embarrassing video emerged that showed Kalanick yelling at an Uber driver over fares prompted him to issue an apology and admit that he needed to "grow up" and get "leadership help."
Finally, a letter from major Uber investors earlier this week asked Kalanick to step down from the post.
Questions now arise whether Uber will be able to recover from the battering its reputation has taken over the past few months without Kalanick at the helm.
Eric Schiffer, brand management expert and CEO of Patriarch Organization, believes Uber can do so.
"It's like a violent sandstorm and people get buried alive, but suddenly a perfect calm arrives," Schiffer told IBTimes UK. "The industry sees that Uber won't turn into a mortal horror."
However, Uber's breakneck pace strategy and growth will also ease to some extent as well.
"Uber's days of ruthless roaring missiles and competitiveness has officially exploded into bits," he said. "The executives at Lyft will continue to smile because that tough as nail competitive DNA is now somewhat sedated."
Moving past the scandals
Sarah Thurber, managing partner of innovation training firm FourSight, says startup companies like Uber are often led by people with a particular cognitive profile.
"From a cognitive perspective, they are irresistibly drawn to only two of the four stages of the universal creative process: Generating new ideas and implementing them," she explains. However, they tend to ignore the other two styles of thinking - clarifying and developing.
"You can see all this playing out in Uber. The originators had this crazy vision of creating a company that could deliver a ride at the press of a button. And they created it," she continues. "But they never built the HR structures that would sustain it and protect its employees. The fallout has been all kinds of reports about failures in HR, personnel and policy making. That's not what Kalanick and his leadership team had their eyes on."
For Uber, reexamining its leadership team could be the best possible approach to recovering its damaged image, Thurber said.
Rebuilding Uber
Schiffer says Uber also needs to move past its characterization as a "startup" to evolve into a sustainable business in the competitive tech sector.
"Uber must face the critical truth that they aren't a startup anymore," Schiffer said. "They don't need to swipe source code, play games with city regulators, or maneuver around governments. They're now a company at immense scale. They need to protect it.
"The self-harm must end, and Uber needs to find small wins to rebuild credibility, like adding respected new diverse board members, and getting rid of bad players from the past regime."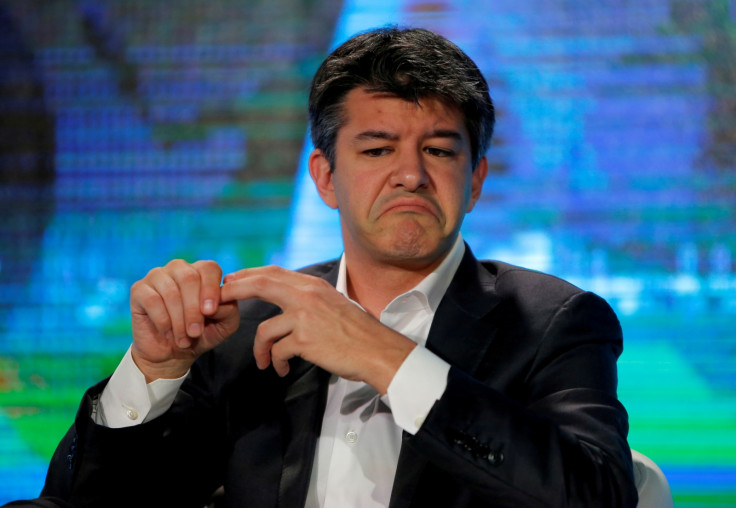 Many industry experts have said that having Kalanick step away from the top post was the right move for Uber.
"It was dangerously high-risk for Uber to stay with a CEO who has yet to reach adolescent maturity," Schiffer said. "Too many people wanted to see this visionary entrepreneur take an endless free fall from the immense power he built. Unless he instantly developed a new skill set of maturity, this was just going to be an even bigger combustion."
As Uber searches for a new leader to take on the reins, Schiffer says hiring a female CEO could send "a remarkably right message for a firm that was once an unhinged pit of testosterone."
"It shows they got the message", he said. "And it wasn't only about nuking toxins, but building a magnificent second act and creating a far different culture than the one that nearly burnt Uber to total ashes."
© Copyright IBTimes 2023. All rights reserved.