'It only takes one person': Uber whistleblower Susan Fowler opens up about firm's internal probe
"Truth will always win," Susan Fowler, the ex-employee who triggered Uber's internal investigation, said.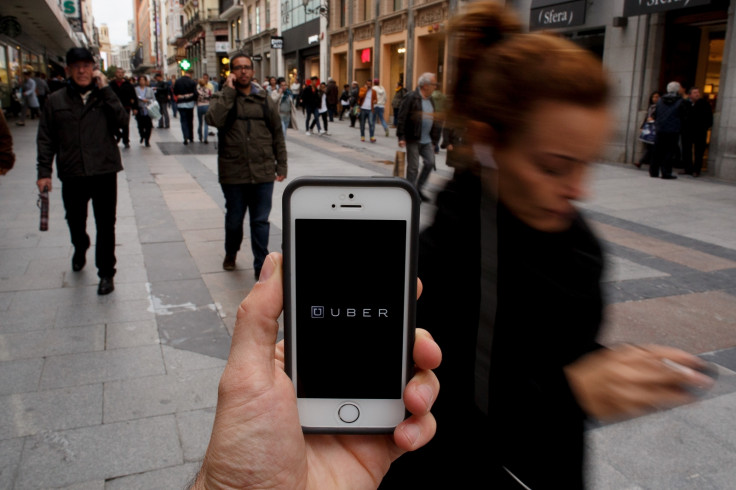 Susan Fowler Rigetti, the former Uber engineer whose complaint triggered an internal investigation into the company's alleged toxic work culture, systemic sexism and harassment problems, has opened up about the results of the probe. Earlier this year, her chilling blog post detailing her experiences at Uber went viral. She claimed widespread sexism, harassment, discrimination and the "game-of-thrones political war" raging within the upper management.
Her account prompted a resurgence in the damaging #DeleteUber campaign. Uber hired former US attorney general Eric Holder to head an intensive internal investigation into the allegations - the results of which were published on Tuesday (13 June).
The 13-page report outlined a wide range of recommendations that Uber's board unanimously said it would implement including reallocating CEO Travis Kalanick's duties, adopting a version of the NFL's "Rooney Rule" and a "reformulation" of Uber's cultural values. It even included basic recommendations such as improving the human resources and complaint processes, performance reviews to hold leaders accountable and boosting diversity.
Fowler, who has been maintaining a low profile since the scathing blog post, shared her thoughts on her former employer's internal probe.
Marc Hedlund, CEO and co-founder of Skyliner, noted on Twitter that Uber's recommendations did not include apologies and recompense for employees affected by its hostile culture, such as Fowler.
"They'll never apologise," Fowler responded. "I've gotten nothing but aggressive hostility from them. It's all optics."
At an all-hands meeting on Tuesday announcing the investigation's findings, Uber's HR head Liane Hornsey thanked Fowler - who was not present in the room - for being a catalyst for change at Uber.
More than 20 people were also fired as a result of the probe. Eric Alexander, Uber's president of business in Asia, was terminated last week after reporters began asking questions about his handling of the proceedings in a 2014 rape case in India.
Uber board member David Bonderman resigned on Tuesday after sparking outrage over a sexist remark made during a staff meeting on sexual harassment. Kalanick is also taking an indefinite leave of absence from Uber to grieve the recent loss of his mother as well as work on himself.
Following Fowler's revelations, many other women in the male-dominated tech industry also came forward with their own experiences with sexism and misconduct at work.
In a series of tweets, Fowler thanked people for the kind messages she received and said "you can never go wrong if you stand up for what's right."
"Truth will always win," she tweeted. "If you don't know what's right, I highly recommend reading about virtue ethics and deontology (specifically Kantian).
"Knowing ethics - what's wrong and what's right - is the most important thing you can do to better your self, your life, and your world.
"Don't forget that you can make a change too. It only takes one person!"
© Copyright IBTimes 2023. All rights reserved.