A classic Ferrari is set to race into the record books next month when it is sold at a California auction for an expected £35 million.
Auction house Bonhams is selling the Ferrari 250 GTO Berlinetta next month on behalf of the family of former owner Fabrizio Violati, who died in 2010.
Violati bought the red 250 GTO in 1965, saving the now vintage motor from scrap. "I only drove it at night so no one could see me," the Italian later recalled.
The Ferrari, which over the years has been restored and maintained, has remained with his family since, competing in historic and classic events.
The car goes on sale on 14 August at Quail Lodge, California.
Top 10 most expensive cars ever sold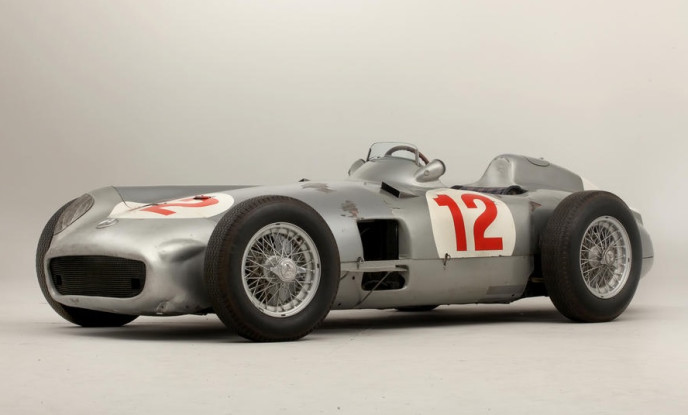 1) Mercedes-Benz W196, 1954 - £17.5m
2) Ferrari 275 GTB/4*S NART Spider, 1967 - £16m
3) Ferrari 250 Testa Rossa, 1957 - £9.5m
4) Ferrari 250 LM, 1964 - £8.3m
5) Ferrari 340/375 MM Berlinetta 'Competizione', 1953 - £7.4m
6) Ferrari 250 Testa Rossa, 1957 - £7.2m
7) Mercedes-Benz 540K Special Roadster, 1936 - £6.8m
8) Ferrari 250 GT California LWB Competizione Spyder, 1960 - £6.5m
9) Ford GT40, 1968 - £6.4m
10) Ferrari 250 GT SWB California Spider, 1961 - £6.3m