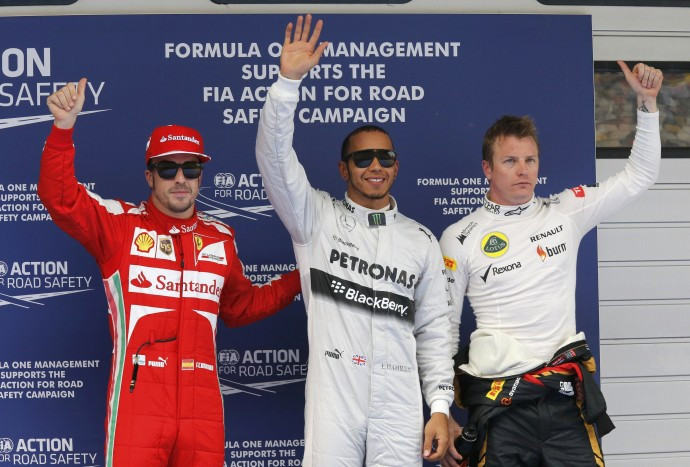 Formula One drivers Lewis Hamilton (Mercedes), Fernando Alonso (Ferrari) and Jenson Button (McLaren) may all be with different racing teams in the near future, according to reports.
Button's contract at McLaren expires at the end of the season and, according to the Daily Mail, the team are considering whether to offer him a renewal or replace him with Lewis Hamilton or Fernando Alonso.
Hamilton swapped McLaren for Mercedes in 2013 but his simmering tension with Nico Rosberg during this season may force him to consider a new move. His team-mate beat is currently leading the Championship after winning the Austrian Grand Prix.
Meanwhile, the Daily Mail reports that Fernando Alonso is McClaren's first choice should they decide to part ways with Button.
Alonso also left McLaren in 2007 and, frustrated about Ferrari's current struggles, could consider a return.
Meanwhile, when asked about whether he will sign a new contract with McLaren, Button said: "I don't know why McLaren wouldn't take me for next year.
"The delay is just the way it is for a big team. We will leave it to the last moment to make a decision. It's not necessary to talk about contracts right now because they've got other things to focus on, like making the car quicker."