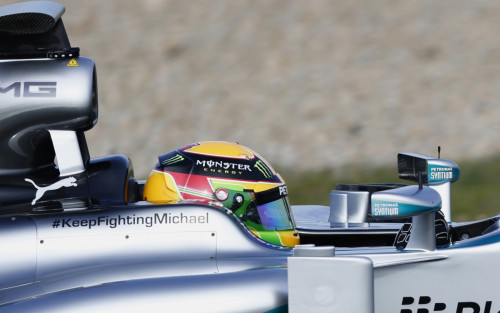 Critically ill racing legend Michael Schumacher received messages of support from his former teams as testing began in earnest for the new F1 season.
Ferrari and Mercedes both issued public declarations at the Jerez racetrack in Spain, as pre-season testing got underway.
Lewis Hamilton's new Mercedes W05 car carried the message #keepfightingmichael near the engine intake on the side of the car.
Ferrari engraved #forzamichael on to their F14T, car which was put through its paces by former champion Kimi Raikkonen.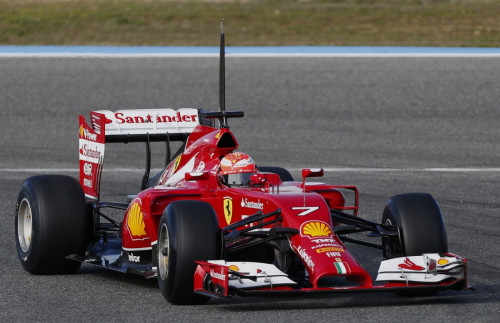 Schumacher remains in a medically induced coma at a hospital in Grenoble, France, five weeks after his catastrophic skiing crash on the slopes in Meribel in the French Alps.
Being in a coma is meant to help the brain heal more quickly from injuries, but does not usually continue for more than two weeks.
It emerged medical staff at Grenoble hospital have started performing muscle therapy on Schumacher in a bid to prevent his limbs from wasting away while he remains unconscious.
There are mounting fears about what condition Schumacher will be in as and when he emerges from the coma, with some even raising the possibility the seven-time F1 champion could be left in a persistent vegetative state.