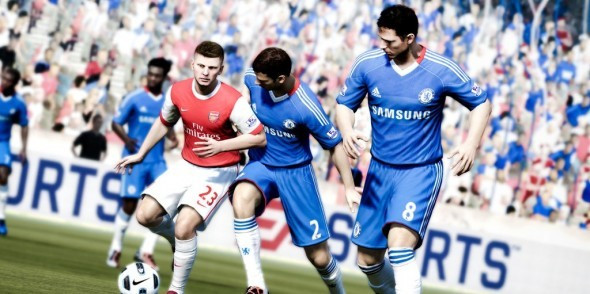 FIFA 12 has sold 3.2 million copies in less than one week, overtaking Gears of War 3 as the biggest global launch of 2011.
The figures show a 23% increase over FIFA 11's first week performance, also making it the biggest release in the history of sports games.
Electronic Arts, the publisher of the FIFA series, reckons FIFA 12 is the highest-rated sports game this console generation.
EA also said that October 1 was EA Sport's busiest day for online gaming ever, with over 10 million online sessions being played across all titles - nearly eight million of which was attributed to FIFA 12 alone.
Online FIFA 12 players have clocked over 200 million minutes of game time already.
"FIFA 12 is a stunning achievement by our team at EA Canada," said Andrew Wilson, executive vice-president of EA SPORTS.
"The massive FIFA online community has overwhelmingly connected to the new live services in the game, including EA SPORTS Football Club, and we intend to keep them engaged all season long as FIFA 12 follows the heartbeat of the football season."