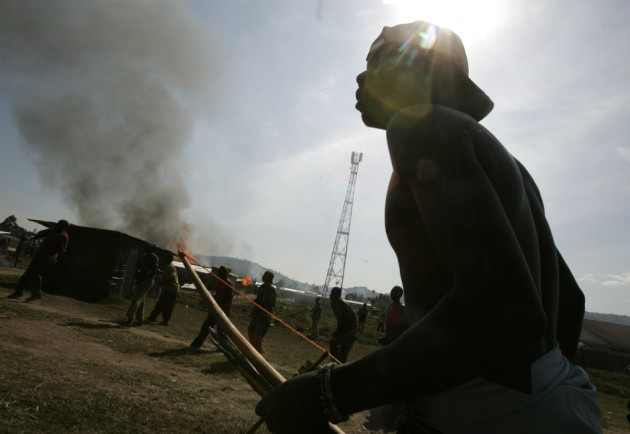 At least 48 people including 31 women and 11 children have been killed in ethnic clashes in southeastern Kenya.
Police said 34 of the victims were hacked to death and 14 others were burnt alive in the Reketa area of Tarassa, 300km (185 miles) from Nairobi.
Violence flared between groups belonging to the Pokomo and the Orma tribes.
Fighting started after 200 Pokomo raided an Orma village and burnt down all the homes, villager Said Mgeni said.
The reasons behind the attack were uncertain but they have clashed violently before over land and water disputes, police spokesman Eric Kiraithe said.
The Pokomo are a settled group while the semi-nomadic Orma are a largely cattle-herding group who live on an island in the Tana River.
The episode followed the deaths of three Pokomo tribesmen at the hands of the Orma and a raid on a Pokomo village where 100 homes were set on fire, said MP Danson Mungatana.
"These are purely revenge attacks," he said of the latest incident.