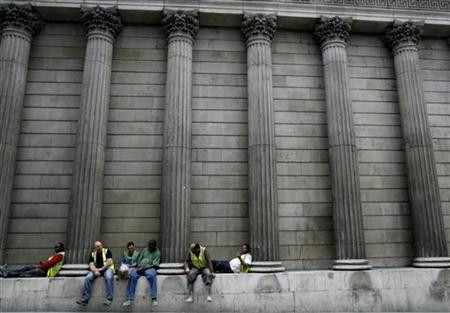 The Confederation of British Industry (CBI) has announced that financial services growth remains 'muted' in its quarterly PricewaterhouseCoopers (PWC) survey.
The latest survey found that 38 pct had increased business whilst 29 pct found that it had decreased - the biggest positive change since the financial crisis occured.
"While banks may be confident in their own business models, they are unsettled by their operating environment; where regulatory shake-up, levels of future demand, competition from new entrants and political intervention are weighing heavily on their minds." said Andrew Gray, UK financial services consulting leader at PWC.
"This survey was conducted when financial markets were feeling the intense strain from fears over euro area sovereign debt and, for the first time in over a year, a notable minority of firms were worried that the risk of further market deterioration is high." said CBI Deputy Director-General, John Cridland.
The financial services sector is to suffer a 'sharp contraction' added John, who said that despite a 'modest pick-up' optimism remained broadly unchanged.