First Ever Coding World Championships Kicks Off in Helsinki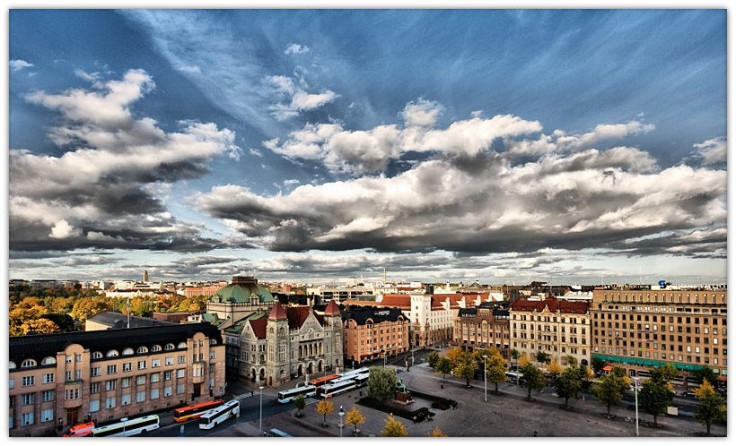 Teams of computer programmers from around the world have gathered in Helsinki, Finland, ready to do battle at the first ever coding world championship.
Among those taking part in the open-invite event are employees from Facebook and Google, representing their national teams in a bid to be crowned the world's best coders.
The inaugural Hello World Open tournament will see coders from Brazil, Poland, Slovakia, Finland and Russia compete to create an artificial intelligence (AI) programme to race a self-driving car.
"The task is to code an AI for a race car," Ville Valtonen, organiser of Hello World Open, told IBTimes UK. "What the cool thing about that is everyone can see who's winning, even if they don't know anything about coding.
"We want to make this more like a sport, like tennis or Formula One."
Following months of qualifying rounds involving over 2,500 coders across 90 countries, finalists from Brazil, Poland, Slovakia, Finland and Russia will come together this evening at a former Nokia cable factory on the shores of Helsinki.
The event hopes to not only showcase talent but also draw attention to the importance of coding and widen its appeal to those not familiar with computer programming.
"Can you even imagine what the world would look like without email, Wikipedia or Google Maps?" said Michal Burger, a software engineer at Facebook representing Slovakia. "And it's not just the virtual world, big parts of the physical world are controlled by computers too and their role will only keep increasing in the future.
"With technologies like robotics and 3D printing you'll soon be able to bring your imagination to life in a literal way."
The Hello World Open begins at 5pm (BST) on Tuesday with the winners taking home €5000 with €3000 for second and €2000 to the third-placed team. The top three teams will also receive the world's first 3D printed medals.
Live streaming of the event available here.
© Copyright IBTimes 2023. All rights reserved.