Finnish smartphone maker Jolla will launch its first smartphone in May with a Kickstarter-style ordering system giving early adopters a series of unique options not available once the phone arrives in shops.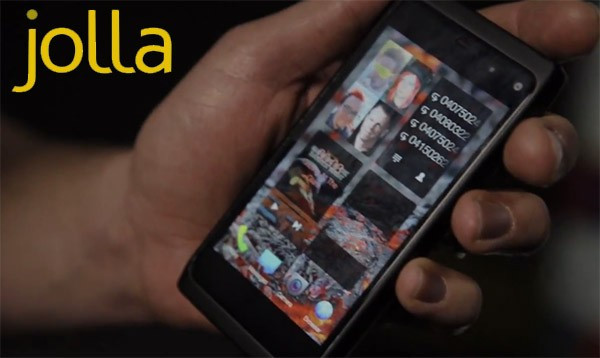 Jolla is just one of a number of companies planning to launch smartphones running alternative software to Google's Android, Apple's iOS and Microsoft's Windows Phone in the next 12 months.
Rising from the ashes of Nokia's abandoned MeeGo mobile operating system, the Sailfish operating system was shown off by Jolla for the first time in late November and the team now expects to formally launch the phone and open pre-orders next month ahead of a third quarter release.
Speaking to the Finnish Economic Times, Jolla chairman of the board Antti Saarnio broke the news, saying, via Google Translate, that those who pre-order "will receive something special that others do not."
Saarnio added that Jolla wants "to offer pre-orders for something unique, such as the appearance of the interface," although final details of what customers will be able to order isn't yet known.
Via its Twitter account, Jolla confirmed that the first Sailfish phone will be announced in early May and details about the Kickstarter-style campaign will be shared at the same time. Shedding some light on the campaign, Jolla tweeted: "There will be various options to show the support and [the customer will] get something in return"
@riptari @petaqui Yes, there will be various options to show the support and get something in return. Stay tuned for the announcement in May

— Jolla (@JollaHQ) April 17, 2013
Although Kickstarter is used by startups to raise money to fund their development, Jolla has denied that it needs the money to fund Sailfish's initial production run.
Following the launch of its first Sailfish phone which the company will manufacture themselves, Jolla plans to develop devices branded as 'Sailfish by Jolla phones', which will be manufactured by third parties, much as Google allows various companies to sell devices running Android.
Sailfish is about contribution - the company claims there are no technology wars with its products and no need to follow one certain standard or another - instead, it is open to working with various business models, to share, and not to develop a restrictive walled-garden ecosystem, something Apple is often criticised of.
The growing Chinese smartphone market is one which Jolla is keen to capitalise on, and during the first Sailfish announcement in November the company revealed that it had spoken at length "for hundreds of hours" with Chinese smartphone suppliers like Huawei and ZTE, and has opened a local headquarters in Hong Kong. It is not yet known where Jolla devices wil be sold, although this should be revealed at the May launch.
Jolla is one of several new mobile operating systems looking to offer an alternative to iOS and Android, along with Firefox by Mozilla, Ubuntu Touch and Tizen from Samsung.
Must Read:
The Rise of The Alternative Mobile OS