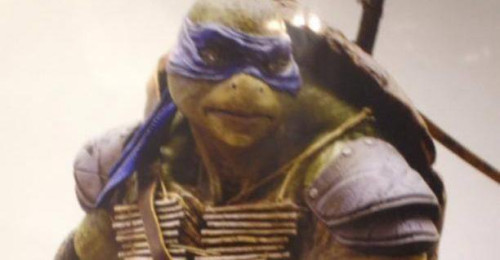 There's a new live action Teenage Mutant Ninja Turtles movie being released this year, and pictures of the heroes' new look have at last been revealed.
ComicBookMovie.com acquired the pictures, which also include a first look at the Turtles' classic foe Shredder.
The final on-screen versions will be CG creations, so what they look like in the final product will be the biggest test.
From a design point of view, things are looking better than originally feared when producer Michael Bay seemed to suggest that the new Turtles would be aliens. However it was a simple mix up in words, and in fact these new Turtles will originate from a toxic slime of alien origin, rather than be aliens themselves.
Relative unknowns Alan Ritchson, Noel Fisher, Jeremy Howard and Pete Ploszek will play the titular quartet with Danny Woodburn playing their mentor Splinter.
Produced by Transformers auteur Michael Bay, directed by Wrath of the Titans' Jonathan Liebesman and starring Megan Fox, William Fichtner and Will Arnett as its human leads – the film will be released on 17 October 2014.
Take a look at the pictures below...