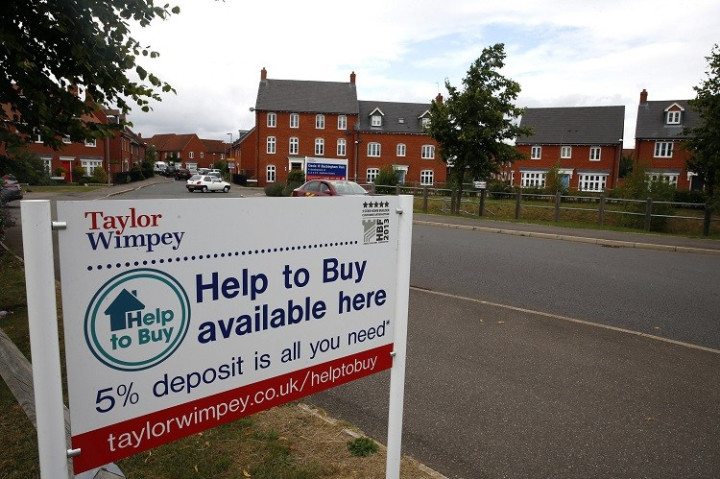 The number of first time buyers in the UK housing market has rocketed 27% amid low interest rates and mortgage schemes such as Help to Buy.
There were 146,000 first time buyer sales in the first six months of 2014, up from 115,700 in the same period a year before.
That is according to the First Time Buyer Opinion Barometer from the Your Move and Reeds Rains estate agency chains, both part of LSL Property Services.
Many first time buyers were shut out of the market after the financial crisis as banks whittled down their mortgage lending and demanded high deposits.
But weak pay and a high cost of living meant people struggled to save for a mortgage.
However, schemes such as Help to Buy and FirstBuy have brought down the deposit requirements and lowered the barrier to entry for first time buyers.
And the record-low base rate of 0.5% at the Bank of England has held down repayment costs, again making mortgages more affordable for first time buyers.
"The bottom of the market continues to recover, even as activity further up the price bands is beginning to show signs of slowing down. Lenders have been more willing to lend to higher loan-to-value borrowers," said David Newnes, director of Your Move and Reeds Rains.
"Help to Buy has boosted confidence and with it demand among first-timers who have been carefully saving up for their deposit. But the new loan-to-income caps could have a stifling effect on the first-time buyer market.
"They have understandably been designed to prevent too much 'risky' lending to borrowers with smaller deposits, but they need careful interpretation to ensure they do not cut good buyers - with realistic and very affordable borrowing expectations - out of the market."
He added that the FCA's new affordability tests already assess borrowers' ability to withstand a base rate rise and that "further regulation could sap the energy at the bottom of the market".