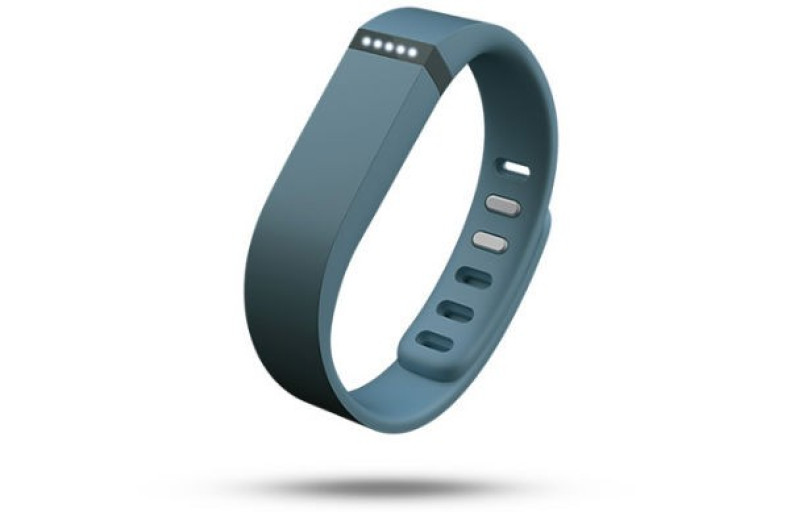 Key Features
Tracks footsteps taken, distance covered, calories burned
Monitors sleep pattern
Silent alarm
Interchangeable wristbands
Wireless Syncing
Price as Reviewed: £79.99
Introduction
As the Internet of Things becomes a reality and everything we own connects to the internet, the area leading the charge is health and fitness which has been pushing the connected world idea for some years now.
While the likes of the Nike and Jawbone might be more well-known names, Fitbit is quickly becoming a name to be reckoned with with. We've already seen the company launch a number of fitness trackers including the Fitbit Ultra and the Fitbit One but the Flex is the first wrist-worn tracker the company has released - going head-to-head with the Nike+ Fuelband and the Jawbone Up.
Fitness trackers essentially monitor your movement throughout the day, recording the distance you have walked and, based on your age, height and weight, they try to estimate how many calories you have burned.
The Fitbit Flex is no different in this respect but with a lower price, the ability to track sleep patterns and wireless syncing, could it have the edge?
Design

Unlike the Ultra, which was worn on your belt, bra or boot, the Flex is worn around the wrist and is therefore much more obvious which means design is (somewhat) important.
The Flex itself is actually a tiny dongle which is housed inside the plastic wristband and can be taken out for charging or if you want to use a different colour band.
Each Flex comes with two bands of the same colour - one large, one small - but if you want other colours to match your moods, outfits etc there are five in total available - Teal, Navy, Slate, Black and Tangerine.
However you can't currently buy extra bands on the UK Fitbit site, only on the US site where they cost $14.95 each. Indeed on the UK site you can only buy the Flex in two colours (Slate and Black).
Flexible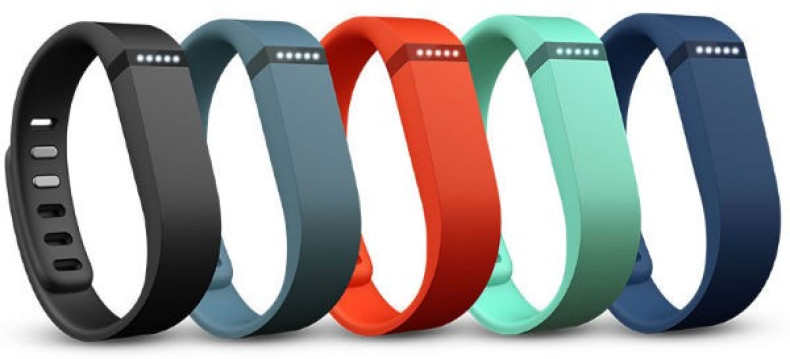 The band itself is very simple and, as the name suggests, flexible. the only break in the single block of colour is a small rectangular black panel which has four LEDs to indicate how much of your daily goal you have achieved. These are activated with a double tap of the panel.
The band is extremely light and comfortable, to such an extent that you forget you are wearing it - which is not always a good thing. During testing my review unit fell off while playing football and I only noticed it was missing when I got home.
Speaking of which, the Flex may be light but like the Nike+ Fuelband it is very sturdy, standing up to whatever I threw at it. Whether playing football, in the gym, or even swimming the tracker didn't complain.
Fitbit says the Flex is water-resistant rather than waterproof but I wore it swimming and in the shower every day and it is still chugging along just fine.
Set-up
Set-up is simple and straight forward and once registered, you will be asked to input some personal details like height, age and weight which will allow the Flex to estimate how many calories you burn based on your exercise each day.
From here you can set your daily goals and monitor your activity through the online dashboard. As you would expect you get lots of colourful graphs and stats which show you how well (or otherwise) you are doing.
You can look back over previous days, reset your goals or even enter what food you've eaten if you really want to moo your health and fitness.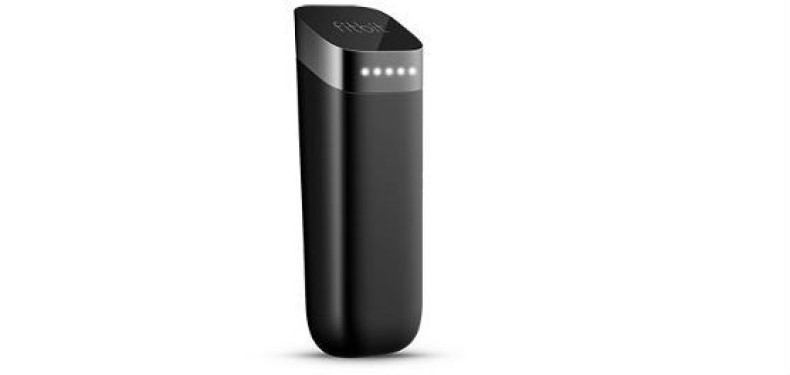 As well as being able to see it with the LEDs on the band and through these online graphs, the Flex will also vibrate gently when you hit your daily goal.
Syncing
How these trackers sync their data with your account is one of the biggest issues for people when considering which to buy.
Thankfully for the Flex it is probably the best in terms of ease of use and the number of ways you can sync.
First up there is a USB dongle which comes in the box and can be plugged into your PC or laptop at work or home and whenever the tracker is in range (and as it connects over Bluetooth, that range is approximately 10 metres) it will automatically sync.
As the tracker tries to connect once every minute, I was worried it would kill the battery, but the Flex is a Bluetooth Smart Ready device meaning its wireless connection consumes very little energy.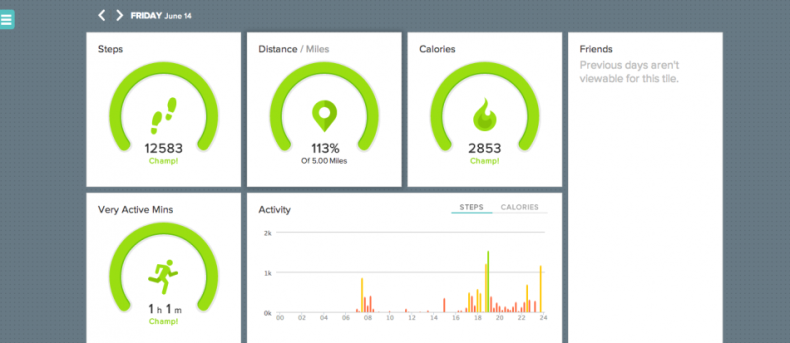 As for smartphones and tablets, the Flex will connect with your iPhone and iPad as well as select Android devices (currenly the Samsung Galaxy S3, S4, Note 2 and Note 10.1 are compatible.) Of course the Bluetooth on your smartphone will have to be turned on for the sync to work.
And it does work. I never had any problems syncing my device to my Galaxy S4 or iPad.
You can also sync using the USB charging cable through the Fitbit Connect software which you will need to download to your PC.
Speaking of charging, the Fitbit Flex tracker lasted about four or five days of typical use on a single charge, which is about average for these devices.
Sleep
So far, so typical.
Where the Flex tries to differentiate itself however is with it ability to record your sleep patterns, telling you how long you slept for and how many times you were restless or woke up during the night.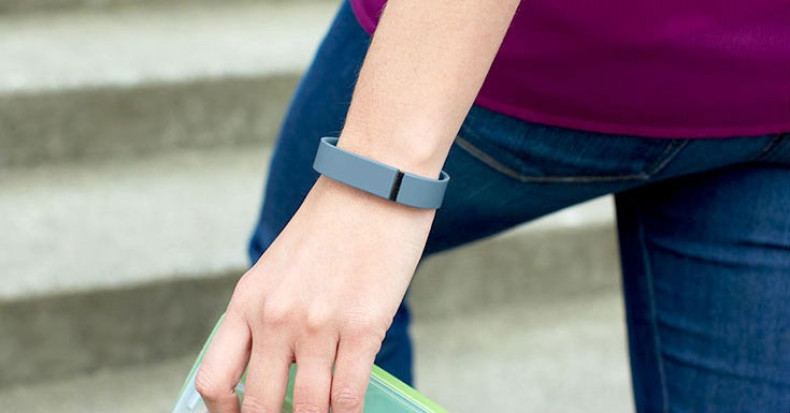 This, Fitbit says, is supposed to "help you learn how to sleep more soundly." I'm not sure exactly how it helps you sleep more soundly, but my sleep pattern did offer some fascinating insights into how poorly I was sleeping, as I was restless or woke up numerous times during the night - something I was unaware of before using Fitbit Flex.
You can tell the Fitbit Flex when you are going to sleep through your smartphone app, just before drifting off and stop it again when you wake up in the morning. If however you forget to start your sleep on the app, the Flex will be able to work out when you went to sleep though not as accurately as if you do it manually.
The band can also be used as a "silent alarm" with the Flex vibrating gently and the LED panel flashing to wake you up at a time of your choosing. Again this is done through your smartphone app and it works relatively well and means your wife/partner isn't disturbed by your alarm.
The notification will repeat three times or until dismissed which can be done by tapping the LED panel twice. If you don't feel the alarm going off, it will repeat nine minutes later, which is handy as the vibration is really gentle and at times you just don't notice it.
Social
There are of course the usual social features to Fitbit Flex, allowing you to connect with friends on social networks like Facebook and Twitter to compare scores and letting you challenge them to beat your score.
There are also badges available for passing certain milestones such as 20,000 steps walked in a single day or consecutive days of beating your goal.
The Flex is also great value at just £80, which is significantly less than the Nike+ Fuelband (£130) and the Jawbone Up (£100) both of which don't offer the ability to track your sleep patterns or the range of syncing options.
On the negative side, the Flex is somewhat lacking in style when compared to the Up (if that is what you are worried about) but it certainly isn't ugly and you could say it's less attractive than the Fuelband.
Overall, the Fitbit Flex is an excellent product with great features, good build quality and an excellent price point.
Scores:
Overall - 9/10

Features - 9/10

Value - 9/10

Build Quality - 9/10

Battery Life - 9/10
The Good
Sleep monitoring

Good value

Wide range of syncing options
The Bad
Limited Android support at the moment

Not the most attractive