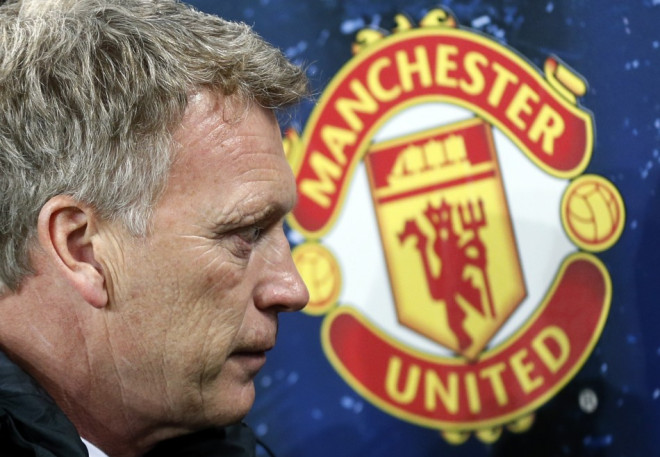 The puns of a 'Greek tragedy' are inevitable splashed across the back pages of this morning's newspapers after the depth of David Moyes' crisis at Manchester United grew more theatrical in Athens.
Olympiakos were the team comfortably touted as the worst side remaining in the Champions League last December when the draw for the last 16 was made. After their 2-0 loss, Manchester United have taken that title and left the manager in a situation he has never even come close to experiencing before.
Many Reds who listened earnestly when Sir Alex Ferguson urged them to back his successor have been pushed the limit after this latest setback. Anything but a complete turnaround in the return leg will leave United with nothing to salvage this season.
Whether or not Moyes will be around to lead a proposed £100m assault on the transfer market this summer remains to be seen, but until then the Scot must focus on the small things he can do for the remainder of the season to extinguish the mephitic air of disillusionment and despair shrouding Old Trafford.
Here are five things he must prioritise:
Abandon 4-4-2
The anachronistic formation has so often been the source of United's painfully turgid approach this season and has done little but provide further ammunition for those who claim Moyes' tactics remain in the dark ages. It's a notion that's further reinforced by the woefully limited ability of the men operating in those key wide positions.
Antonio Valencia and Ashley Young, who have occupied the roles with bewildering regularity this season, have mustered a meagre four assists between them, a testament to their inability to deliver the quality United so often look to produce from the by-line. United's restrictive 4-4-2 has also seen the midfield pair sitting deep, cut adrift from their inevitably frustrated front men.
A measure of this lack of cohesion between midfield and attack can largely be defined by one of the most telling stats from last night's game. Robin van Persie touched the ball just 12 times in the first half of Tuesday's loss, less than his side's goalkeeper David de Gea. The Dutchman was guilty of spurning United's best chance of the contest but in a game where his side mustered their first effort on goal after 89 minutes, more questions will be asked of what is happening behind him.
Avoid further embarrassment against rivals this season
While it is hard to imagine things getting any worse for the current Premier League champions, a look ahead to the fixture list suggests the opposite. The dearth of inspiration drawn from the current side and manager suggests away trips to West Brom and West Ham will be met with trepidation, but the visits of Liverpool and Manchester City go a stage further.
Usually such contests would be relished regardless of United's form going into them, particularly when there are scores to be settled after previous meetings this season. But there is no room for optimism this time, and no room for error; osses in these two fixtures will be further nails in Moyes' coffin.
Conjour at least one performance worth remembering before May
A three-goal margin will be enough to see United come out on top in the second leg of their Champions League clash in three weeks' time. Sounds simple enough, but while there are doubts whether United are capable of scoring three times given the lack of invention in the side, whether they can keep the opposition out is another.
United have won by a three goal margin on just four occasions this season; the season-opening 4-1 win over Swansea City, a 4-0 win over Norwich City in the Capital One Cup, the 5-0 thrashing of Bayer Leverkusen that now seems so distant and a 3-0 win over Aston Villa in December. With absolutely nothing to play for in the league, taking on the opposition with renewed verve must be the manager's key priority between now and the end of the season.
Use Adnan Januzaj whenever available
Besides the small factor of the loss in Athens, one of the most bewildering aspects of Tuesday evening was the revelation that Moyes opted to use Tom Cleverley instead of Adnan Januzaj. Quite how this manifested itself in terms of tactical deployment is one for Moyes to answer himself, but the decision appears ludicrous in light of Cleverley's performances this season, during which he has often appeared genuinely terrified to get on the ball.
Moyes' argument that he wishes to avoid 19-year-old Januzaj suffering from burnout is a valid one, but in games where his side are without Juan Mata, the Belgian youngster is simply a must in a season where he has so often been the source of United's inspiration.
Act quickly this summer
For all the arguments that David Moyes was left with a weak squad this summer following Sir Alex Ferguson's retirement, the younger Scot has admittedly shouldered the blame for his own misgivings. The former Everton boss could and should have acted quicker, exercised a more realistic outlook on what was expected of the club and attempted to address the growing departure list from the club at the first time of asking.
Moyes and chief executive Ed Woodward, who was equally culpable for the summer shambles, appear keen to make amends this time, but after more and more despairing performances, every United fan will be desperate to know that the club have already started making plans. Depending on which reports you read, Moyes will have somewhere in-between £100m and £200m to spend. Whether he will still be around to sign the cheques remains to be seen.