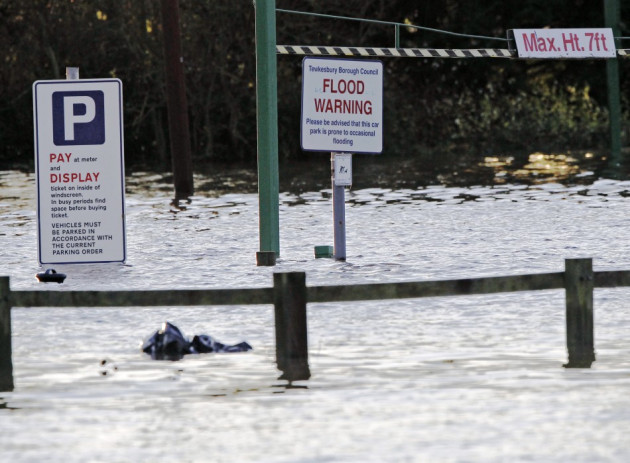 The north east and north west of England have been warned to prepare for flooding as the heavy downpours which has affected the south west and the midland continues.
More than 250 flood warnings have been issued all across England and wales, with 300 more than flood alerts also issued by the Environment Agency.
The Met Office has said up to 70mm of rain could fall in some areas in the north east of England, the same amount of which caused devastation to Cornwall, Devon, Gloucestershire and Worcestershire.
Parts of Middlesbrough, Hartlepool and North Yorkshire are thought to be at the highest risk of floods.
Four people are believed to have died as a result of the extreme weather. A woman, thought to be homeless, was killed by a falling tree in Exeter and a man died after his car crashed into a swollen river in Cambridgeshire.
Police in Watford recovered the body of a 50-year-old man who is believed to have fallen into the River Colne and police are still searching for a 91-year-old who is feared to have drowned in the Thames.
More than 800 homes have been damaged damaged as some areas were hit by the worst flooding in decades.
Eddy Carroll, the Met Office chief forecaster, said: "The heaviest and most persistent rain into Monday is expected to be over parts of northern England and north Wales.
"Here we can expect between 30 and 40 mm of rain falling in many areas and up to 70mm of rain in parts of north-east England, continuing the risk of further flooding and travel disruption."
The Scottish Environment Protection Agency, Sepa has also put in place two flood alerts in in the borders and Edinburgh and Lothian regions. There are currently no alerts or warnings in Northern Ireland.
Paul Mustow, Head of Flood Incident Management said: "Flooding has a devastating impact on peoples' lives and our thoughts are with those that have been affected overnight and in the last few days.
"Our teams are continuing to work around the clock with local emergency services to keep communities safe and to ensure that flood defences operate effectively in what are very challenging circumstances."