Funding for Lending: Cautious Optimism From Business Groups Over Osborne Changes to Credit Scheme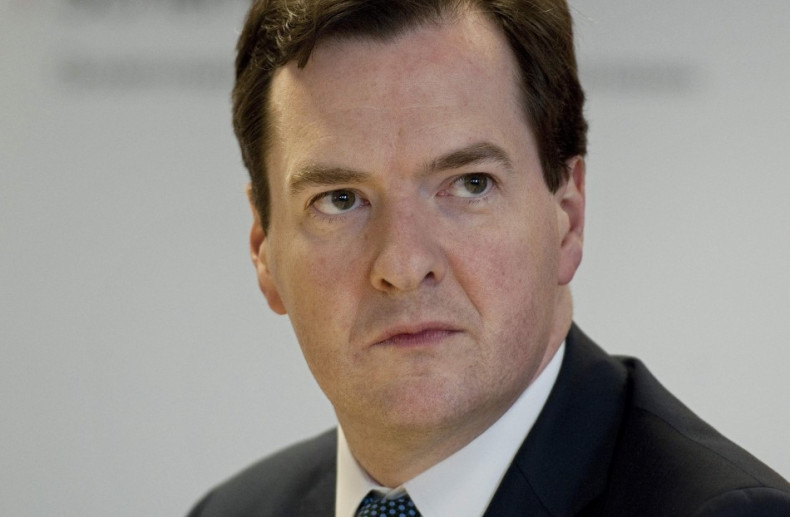 Changes to the Funding for Lending Scheme to weight its incentives towards improving credit conditions for smaller firms have been broadly welcomed by business groups in the UK, though they caution that it is unlikely to be a fillip to the country's ailing economy.
The Treasury and Bank of England announced that FLS would be extended by a year to 2015 and offer greater financial incentives for banks to increase lending to small and medium sized businesses, in an attempt to reverse the decline in credit supply for firms and lift the wallowing economy out from the mire.
FLS will also now include non-bank lenders owned by banking groups signed up to the scheme, such as invoice finance houses.
"The Bank of England has clearly taken business groups' criticism to heart about the Funding for Lending Scheme," Emmanouil Schizas, Senior Economic Analyst at the Association of Chartered Certified Accountants (ACCA).
"The additional incentives provided under the scheme would heavily skew incentives in favour of lending to small business and we would expect them to have a strong effect on both supply and demand for SME loans. The wider scope of the scheme (covering asset based finance) addresses an important limitation of the original programme and will help efforts to diversify SMEs' financing.
"This is an extremely welcome adjustment by the Bank of England, although we will expect a greater level of accountability and disclosure for participating banks.
"Moreover, it's crucial that the Bank of England set itself a target past which the programme will be judged to have outlived its purpose. What we need to see after all, is a remedy for specific market failures, not a permanent crutch for British SMEs."
FLS was launched in July 2012. It works by offering banks discount loans to a value tied to their stock lending to the real economy of consumers and businesses.
So far, FLS has had a positive impact on the mortgage market, bringing costs down for homebuyers. However, it appears to have had little impact on SME lending.
Bank of England figures show that in the three months to February, business lending plummeted by £4.8bn. FLS has met with criticism because of this, though some of the scheme's proponents say that without it business lending would have declined more sharply.
Under the Treasury's changes, the ratio at which banks that increase their lending to SMEs can access cheap BoE loans will increase. It is currently 1:1, so for every pound a bank grows its real economy lending it can borrow a pound from the BoE at a heavily discounted rate.
For the rest of 2013, every extra pound of lending a bank does to SMEs it can access 10 pounds of cheap BoE cash. Lending in 2014 will see this ratio reduce to 1:5. All other lending - such as mortgages - will remain at the 1:1 ratio.
"The additional incentives for banks should accelerate activity in the small business financing market," said Matthew Fell, Confederation of British Industry (CBI) Director for Competitive Markets
"But we need to be realistic - Funding for Lending is only one piece of the finance jigsaw. Boosting firms' confidence by raising awareness of the various funding schemes available is critical."
Many firms are wary of their future outlook, with no concrete signs of a recovery emerging. The UK's own domestic weakness is compounded by continued global difficulties in some of its key export markets, such as the eurozone and China.
Research by BDRC Continental, which compiles the SME Finance Monitor, found that in final three months of 2012, three quarters of SMEs were happy non-seekers of finance.
Of those who were seeking credit - new and renewed - 71 percent were successful, leaving the question over whether there is a significant amount of demand for lending among SMEs.
US investment bank Citi questions if the FLS changes might be too little, too late.
"These changes are likely to provide some badly-needed help at a time when the economy is more or less flat-lining," said Michael Saunders, UK economy analyst at Citi.
"But this progress is quite belated; it is now almost six years since the financial crisis began and more than five since GDP peaked. In that period, the government and BoE have introduced many stimulus measures, but in our view have been far too willing to assume they have done enough to establish recovery, only to find that in practice the economy has remained sluggish.
"We doubt that these changes - welcome though they are - will be enough by themselves to get the economy humming again. If - and this is a crucial 'if' - these changes are a sign that the UK authorities are now set on a more activist and intensive period of monetary stimulus (including extra QE, forward guidance etc) then prospects for recovery should improve.
"But if the BoE regard these changes as a reason to refrain from other forms of stimulus then we suspect that further economic disappointment will lie ahead."
---
Follow @shanecroucher