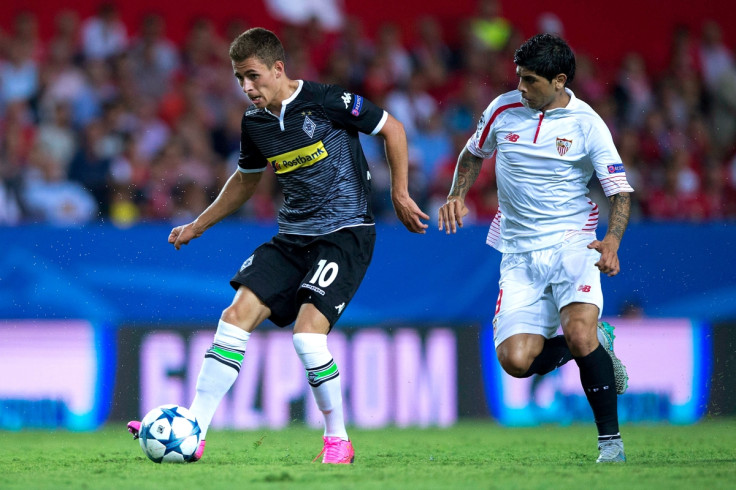 Former Chelsea starlet Thorgan Hazard has warned the Blues he wants to prove they made the wrong decision in selling him, a mistake he believes the club also made with Kevin de Bruyne. Hazard, younger brother of current Blues star Eden, joined Borussia Monchengladbach in January after convincing the Bundesliga side to make their loan deal a permanent one.
The younger of the Hazard brothers left Stamford Bridge having not made a single appearance for the senior team, admitting that he had to move for the sake of his own development.
Hazard is now looking to follow in the steps of his countryman De Bruyne, who left Chelsea having failed to win Jose Mourinho over before transforming into one of the German league's best players with Wolfsburg.
"I am trying to follow his path," Hazard said of De Bruyne to Sport Foot magazine. "He was not wanted at Chelsea, but resurfaced in Germany to become, by far, the best player in the league last season. He is the epitome of a player who has progressed steadily. Now he is at Manchester City."
Earlier in September, Eden Hazard admitted it is impossible for him to go on and replicate the goal scoring feats of Cristiano Ronaldo and Lionel Messi, despite netting 19 times last season. This season, the 24 year old has failed to find the back of the net and his younger brother says the record-breaking goal-scoring feats of the Barcelona and Real Madrid stars is something that just doesn't come naturally for them.
"If I get the opportunity to score, I seize my chance, but I am not obsessed about it and neither is Eden," Hazard said. "He knows that he will never be a killer [goalscorer]. We are not strikers, we are playmakers. We are not made to score goals in spades."