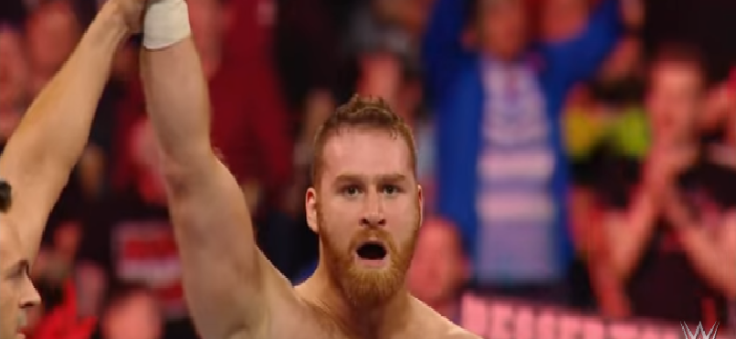 After Donald Trump became the 45th president of the United States on 9 November, few former and current WWE stars took to social media to vent out their frustrations, while others congratulated the WWE Hall of Famer, who in one of the past episodes of the show had shaved Vince Mcmahon's head and had felt the full blow of Steve Austin's Stone Cold stunner.
"Horrible nightmare last night. It was so weird, I was in Germany but the U.S. was Germany now? But from like, 80 years ago? So weird?" Sami Zayn wrote on Twitter.
Sasha Banks wrote on Twitter, "Jesus take the lead ❤️."
"Many people asking...How did the media get it so wrong? Because they have been lying to you every step of the way," Bubba Ray Dudley said.
"What a night! Thrilled to congratulate my friend, President-Elect Donald Trump on a hard-fought campaign and victory," Linda McMahon wrote.
"Ironic. I've not seen one tweet from a gloating Trump supporter today but I've seen hundreds of hateful, & obscene ones from Hillary's side," Jerry Lawler said.
"Today America better to lose count while naming your blessings than to lose your blessings to counting your troubles...," Lana wrote.
Broken Matt Hardy wrote: "To @realDonaldTrump, You now have an obligation to all Americans, no matter their race, gender or SO, to be a better man. Make it happen."
"I don't think those voting for trump hate that a woman would be president, I think it's anti-establishment. right place/wrong time for both," Dolph Ziggler wrote.
WWE itself is yet to comment on the US presidential election. Moreover, the wrestling entertainment company's management such as Vince McMahon, Paul "Triple H" Levesque and Stephanie McMahon-Levesque have not said anything about the Trump's election win.