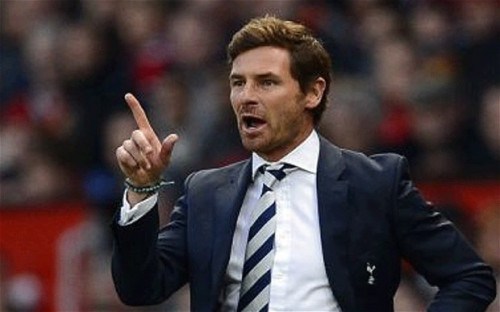 Former Tottenham Hotspur and Chelsea boss Andre Villas-Boas has admitted that he will not return to England to manage a Premier League club.
The Portuguese manager was shown the exit by Spurs chairman Daniel Levy in December, following their crushing defeats, first to Manchester City and then Liverpool, which was Villas-Boas final fixture as the manager of the north London club.
Before joining the White Hart Lane outfit, the 36-year-old spent less than a season with Spurs's London rivals Chelsea. A string of poor performances for the Blues also forced the Blues owner Roman Abramovich sack Villas-Boas in March 2102 after being appointed as their manager earlier that season.
The former Porto boss claims that the English clubs are out there looking for immediate success and the managers are not given time to build a team to compete and win trophies.
"Yeah, most likely, I think so. I had some great professional experiences in England with two of the greatest clubs in the world and I enjoyed my time there, but in reality I couldn't achieve the success I wanted and I feel I'm in another place right now," Villas-Boas told talkSPORT.
"England is a great country full of very open-minded people. But the reality is it [football] is a results driven business and you have to achieve that immediately because the world is about the next second."
"Unfortunately, in England we are losing that era we had with the likes of Arsene Wenger of giving stability to managers. It's not just related to [football] clubs, but also to society. What is new is what is best."
"People expect change immediately and no time is given [to build] and when that is the case you can't really judge people," the former Spurs and Chelsea manager added.
Tim Sherwood replaced Villas-Boas at White Hart Lane and since then, Spurs have been knocked out of the Capital One quarter finals by West Ham United. This was then followed by their crashing out of the FA Cup after their third round defeat to their arch rivals Arsenal at the Emirates.
The only joy Sherwood enjoyed as Spurs manager was a 2-1 victory over Manchester United at Old Trafford on New Year. Spurs are sixth in the table with 40 points from 21 games, trailing fourth place Liverpool by two points.