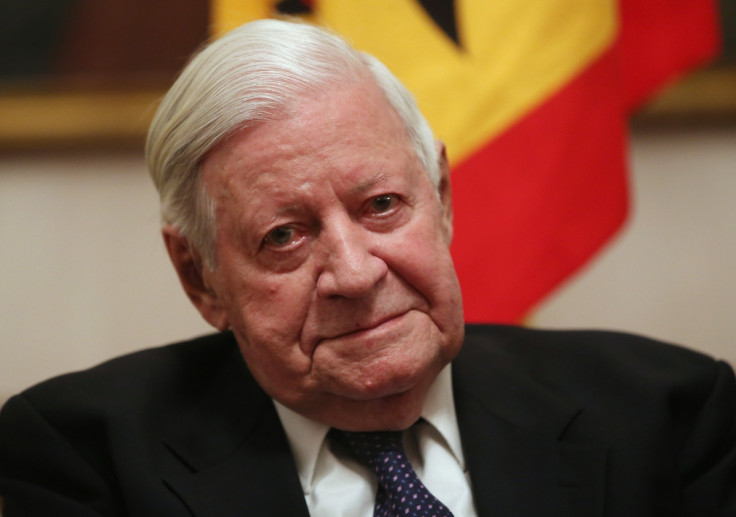 Former West German chancellor Helmut Schmidt has died, aged 96. One of the key figures in German post-war politics, Schmidt led West Germany as it became one of the world's economic powerhouses between 1974 and 1982.
Schmidt was receiving treatment at home after suffering a "dramatic" downturn in health earlier this week, his physician Heiner Greten told the Hamburger Adenblatt on Tuesday, 10 November. Later, his physicians announced he had died at his home in Hamburg.
The grandson of a docker, Schmidt led West Germany during a wave of terror attacks by the far-left Red Army Faction, advocated free market reform as a centrist member of the Social Democrat party, and was a key architect of the European Monetary System, which paved the way for the creation of the euro.
He continued to work until near the end of his life, publishing books, and commenting regularly on German media.